This post was written in partnership with Waterl<ss. As always, thoughts and opinions expressed here are entirely my own and based on my own experiences.
While I'm a big fan of winter and cozying up when the air gets crisp, it does a number on both my skin and my hair. When the temperature drops and the indoor heating kicks on, dryness appears in spades.
Why is this?
Cold, dry air tends to make the cuticle layer of your hair lift (which normally protects it), and then when you step inside somewhere that's been heated, it strips the moisture from your locks, leaving you dry and frizzy. Sound familiar?
But fear not, just because seasonal changes are afoot, there are ways to treat your hair and scalp to help rescue your dry hair in the winter!

1. Mask Once a Week
Doing a weekly hair mask to restore moisture and protect your hair is one of my biggest tips. While I would suggest doing this year-round, definitely make sure to add a hair mask during the winter months.
Here's a DIY recipe for dry hair to try at home:
1 teaspoon of honey
1 egg
1 tablespoon of apple cider vinegar
Mix it all together (double the recipe if your hair is really long or thick!) and leave it on for around 30 minutes to an hour.
*I've also seen variations where avocado or coconut oil are used—do some research to find a mask that you might like to try!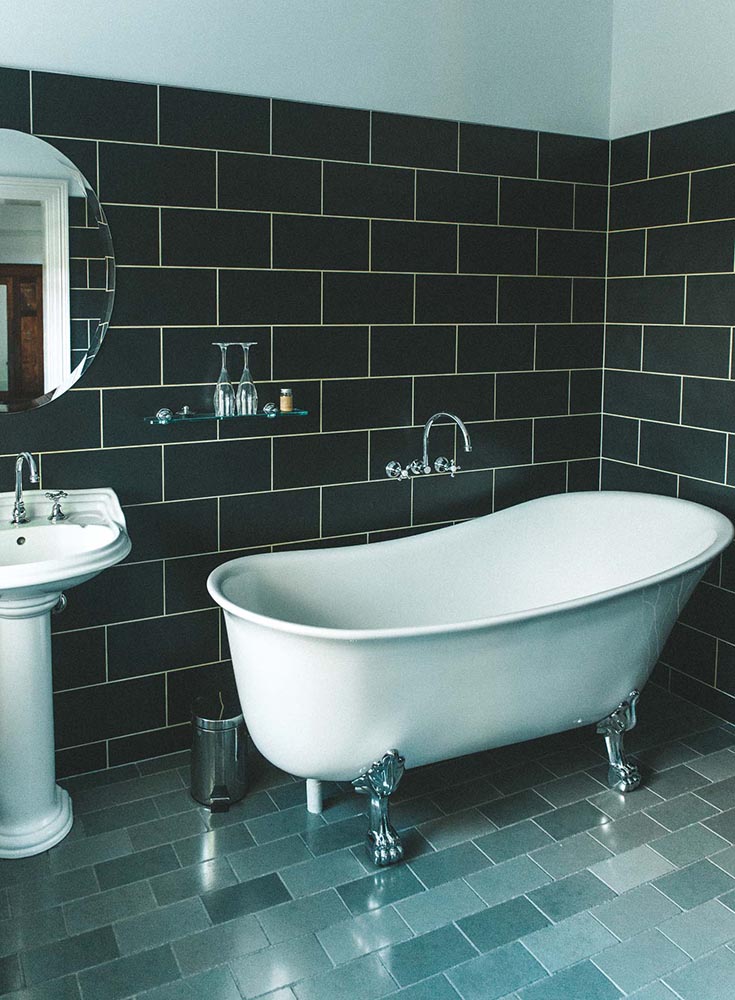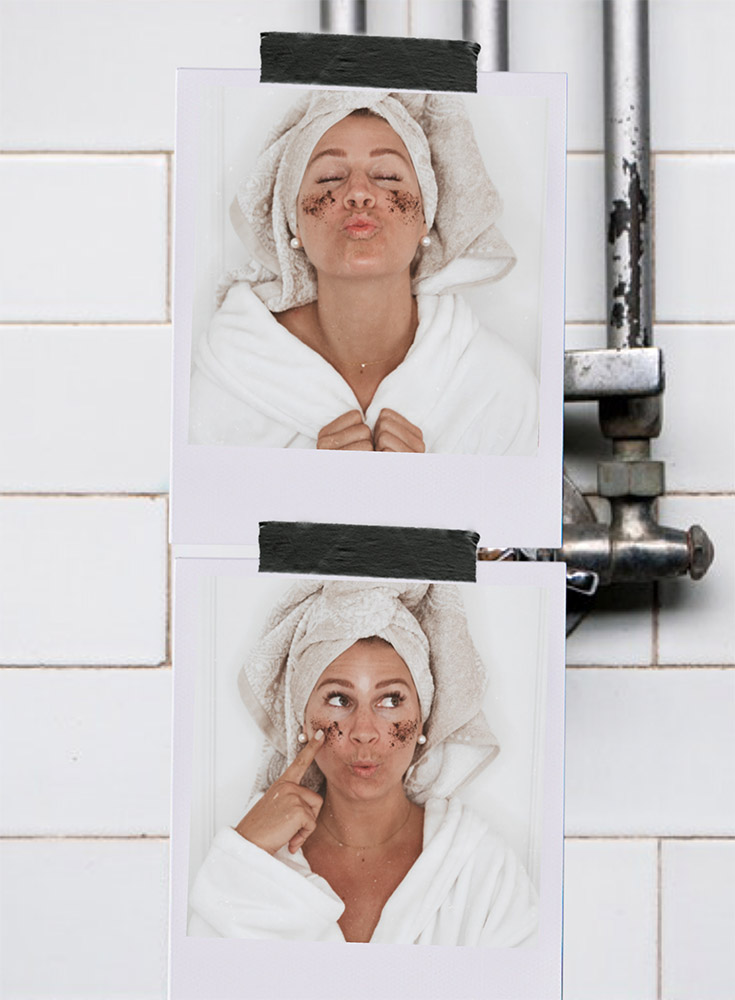 2. Limit Your Washes
You don't need to wash your hair every day. In fact, it's usually better for your scalp and your hair if you don't! Washing too frequently strips your hair of its natural oils that help keep it both moisturized and protected.
If you're shaking your head and saying, "But my hair gets so greasy! There's no way I could skip a wash."
Well, my friend, dry shampoo is about to be your BFF. My hair is thin and prone to getting greasy really quickly—not a great combo, and I used to think washing it every day was the answer.
Nope, nope, nope.
I've been working to neutralize my greasy hair for years—and I learned that washing it every day was actually really bad for the integrity of my hair.
While my hair still gets oily, I've found ways to extend the days between washes while still looking fresh and put together.
Day 1: On my wash day, I wear my hair down and straight (dried naturally with no heat)
Day 2: I incorporate a bit of

Waterl<ss Dry Shampoo No Residue

 and wear straight or run a low-heat curling iron through it
Day 3: By this point, my hair is greasy, no doubt about it. So, I find that I need a bit of dry shampoo on the roots along with

Waterl<ss Dry Conditioner Weightless Smooth

on the ends to keep my ends from getting brittle. Usually, on the third day, I opt for a braid or updo of some kind.
Day 4: This day is a toss-up. I could wash it, or I can get away with an accessory like a hat or scarf to cover my roots and style the ends.
My go-to solutions for washing less?

3. Avoid Heat Styling as Much as Possible
While I sometimes will curl or crimp my hair, it's best to avoid heat styling as much as possible. And I'm not talking just about curling irons, but also blow dryers, too! When you use a blow dryer on your hair it draws out the moisture quickly and increases the chance of breakage.
Whenever possible, allow your hair to air dry!
Need some fun ways to spice up your 'do without heat? Check out all this inspiration for no-heat hairstyles!
However, if you are heat styling — make sure to use a heat protectant like the Waterl<ss Heat Shield Protect & Re-Style.


4. Don't Go Outside with Wet Hair
You know that age-old adage of "don't go outside with wet hair or you'll catch a cold"? Well, it's also a good thing to keep in mind when it comes to your hair!
When it's freezing outside, water molecules in the hair expand—which makes your hair much more vulnerable to snapping and breakage. 5. Go Natural for the Winter
The truth of the matter is that any kind of processing to your hair will damage it—and if you're lightening or highlighting your hair, it's much more susceptible to damage.
If you can give your hair a break from processing and let your natural color come through—the integrity of your locks will be much better!

6. Use a Dry Conditioner
I mentioned above how much I love dry shampoo to absorb the excess oils from your scalp and keep it looking fresh…but what about the ends of your hair? Did you know that you can also dry condition your hair? Yep!
Dry conditioner is one of the best-kept secrets when it comes to hair hacks—especially for winter!
Pumped with Omega 9 (Oleic Acid) nutrients that lock in moisture, along with Pro-vitamin B5 and Vitamin E to nourish your hair, Waterl<ss Dry Conditioner Weightless Smooth goes a long way to de-frizz your locks, as well as adding softness and shine.

7. Line Your Beanies and Hats
I'm a big fan of hats, especially when my hair isn't freshly washed, however, did you know that both hats and beanies can lead to damage and breakage?
Repeated movement (whether it's from walking or simply adjusting your cap) increases friction which can lead to static, frizz, and breakage.
To prevent this from happening, either opt for a silk-lined hat or DIY an insert to line your piece with silk or satin so your hair can glide more easily. 8. Use a Humidifier
Central heating in your home tends to dry out your locks, which causes flyaways and split ends. Indoor heat is prone to lacking in humidity, which also strips your hair of moisture.
Adding a humidifier to your home and making it part of your routine in the winter, can help with dryness.

What tips do you have when it comes to rescuing your hair during the winter? I'd love to hear in the comments below!