Every year, the New England area receives a heap of tourism during autumn; and let's just say there is a reason for the season. The colors are stunning, the cider is hot, and the views are unforgettable.
It's definitely one of the best United States destinations to visit in the fall and the surrounding area is ideal for leaf peeping!
Many people opt for Vermont, Maine, and upstate New York when planning a fall foliage trip. However, for a cozier less crowded experience, spend 5 days on the road; starting in Newark, New Jersey, wind your way through Massachusetts, Rhode Island, Connecticut, and New York. Round trip, it's about 500 miles and just under 10 hours of driving.
On this route, you'll travel through the famous Berkshire region and Mount Washington, camp in the Connecticut River Valley, eat your weight in pizza and grinders, and see Central Park in the fall, of course.
From hotels to backcountry camping, this New England Fall Road Trip Itinerary has a little something for everyone!

About New England in the Fall
What's a New England fall road trip without the leaves? This New England Foliage blog has all the best articles on current festivals and activities.
You can also use this interactive map to stay updated on what areas are near, peak, or past. Also keep in mind that fall foliage varies every year, and that it helps to keep your mind and itinerary open!

My 7-Day New England Fall Road Trip Itinerary
Day 1: Newark + Mount Washington
Day 2: The Berkshires + Warwick
Day 3: Providence
Day 4: New London
Day 5: Connecticut River Valley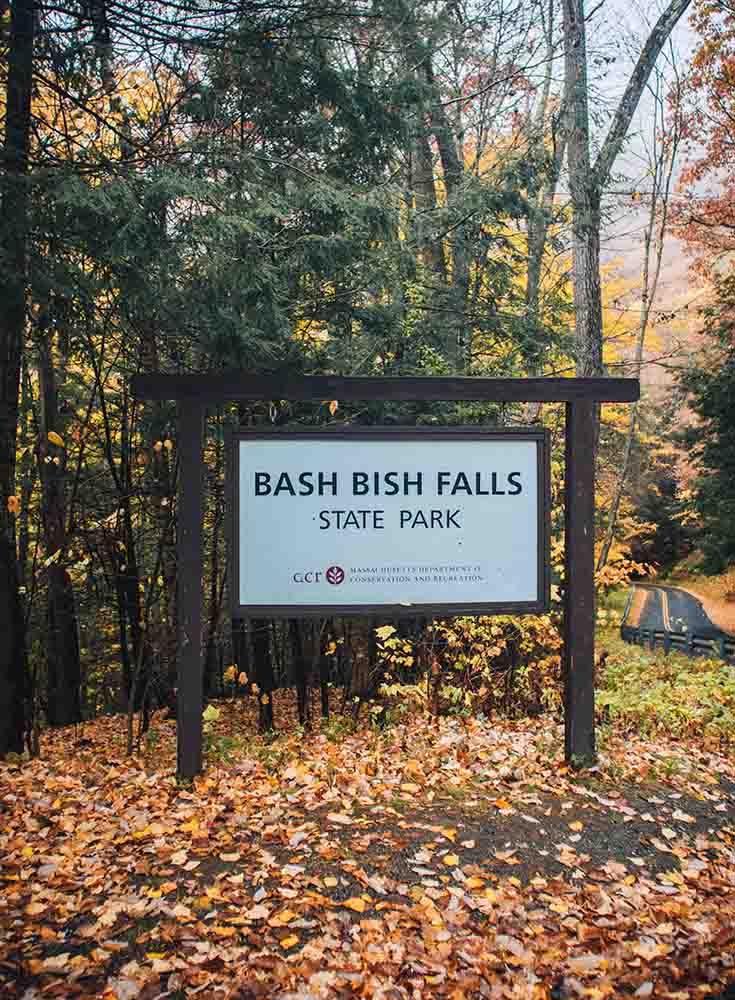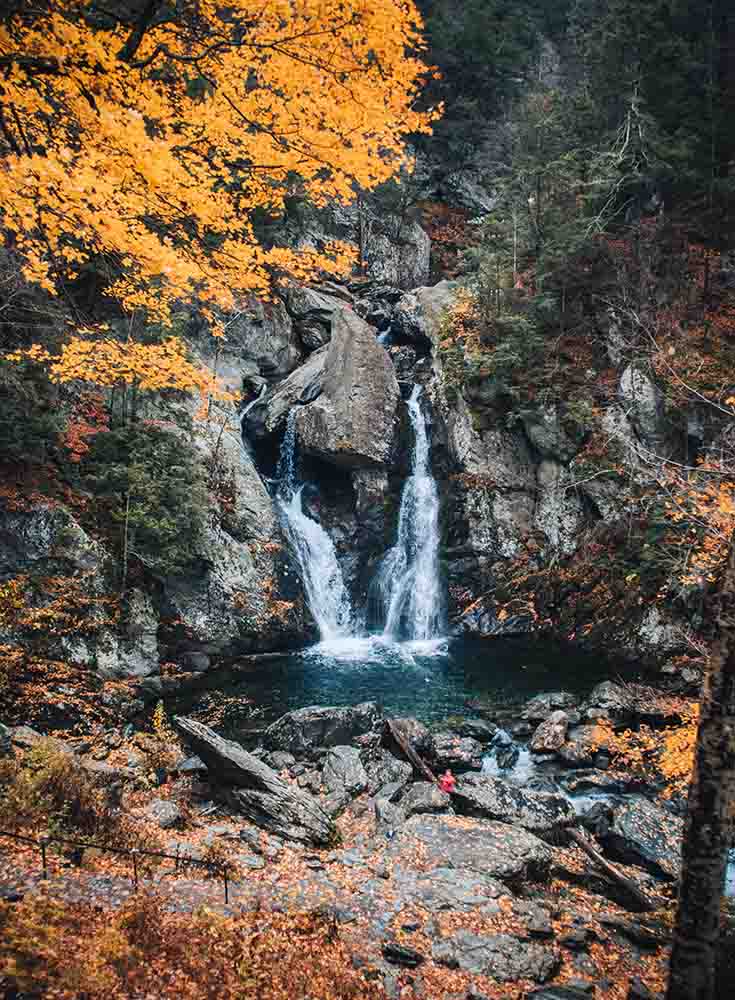 Day 1: Newark + Mount Washington
Drive or fly into Newark, New Jersey, and immediately hit the road! Mount Washington, Massachusetts is about 2 and a half hours away but direct through New York — so plan for traffic.
Luckily, the park sits in the very lower left-hand corner of the state. It's so far south in fact, that Mount Washington actually straddles the border between New York and Massachusetts, literally.
When arriving, you can park on either the New York side or the Massachusetts side. Both parking lots are about a mile away from each other and an equidistant hike to the main attraction: Bash Bish Falls.
It's easy to spend the day here hiking the trails, discovering hidden falls, and enjoying the view.
Where to Stay in Mount Washington

Day 2: The Berkshires + Warwick
Head about 26 miles east toward the legendary Berkshires. These iconic foothills get a lot of traffic during the fall season, so try to book your stay in advance.
Besides hiking to get a great view of the foliage, strolling the tiny mountain town of Stockbridge is a great way to set the fall mood. Stockbridge is the quintessential New England town, complete with white picket fences, brick and steeple churches, and pumpkins on every doorstep.
While you're there, don't miss out on a sunrise kayak trip at Stockbridge Bowl and end the day at one of the many breweries or wine cellars in town.
After the sun goes down, make a late-night two and a half hour drive to Warwick, Rhode Island so you have plenty of time in the morning to explore.
Where to Stay in Rhode Island
NYLO is really the only place to stay in Warwick. This modern, industrial-chic hotel sits on the Pawtuxet River and features floor to ceiling windows, spacious airy bathrooms, and Instagram-worthy interior design.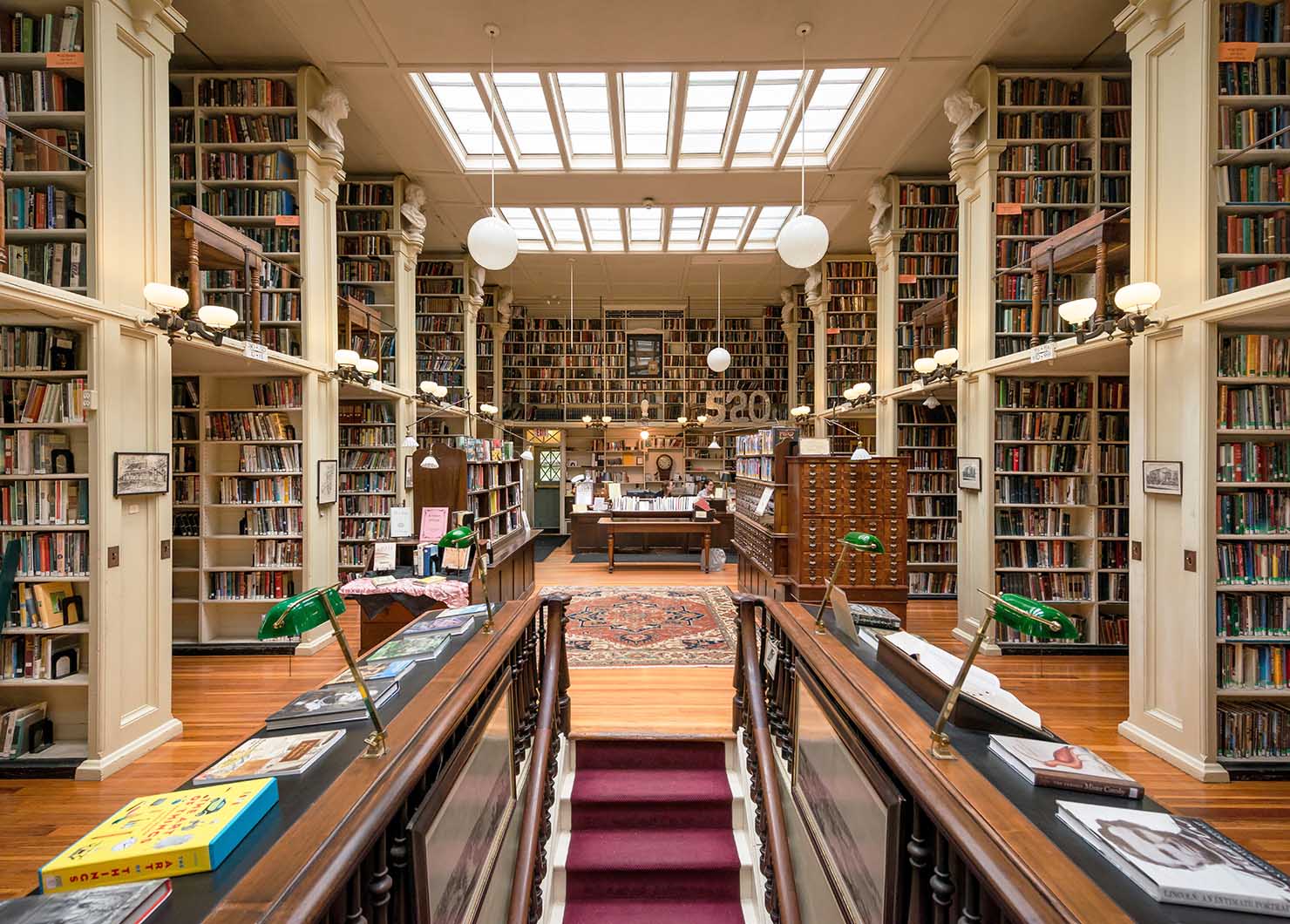 Day 3: Providence
Since Warwick and Providence are a whopping 20 minutes away from each other, it's almost like being in two places at once. The only difference is in Warwick, you're going to want to stop for lunch at Apponaug Brewing Company for a flight of home-brewed beers and fried pickles, of course.
In Providence, you can't miss the Athenaeum. Founded in 1836 as Providence's first public library, the structure has grown to become one of the most beautiful and ornate sights in Rhode Island.
Bookworms beware — it's totally possible to lose track of time and spend hours browsing from top to bottom shelf in this historic place.
Don't make the mistake of leaving Rhode Island without a classic Italian grinder from Hudson Street Deli, and come hungry because this is one big sandwich. An array of meats and vegetables all slathered in olive oil and vinegar on a retro grinder roll make for a deli delight.
What to Do in Providence
See the WaterFire Sculpture after dark
Stroll Benefit Street
Get outside at Lincoln Woods State Park
See the Cathedral of Saints Peter & Paul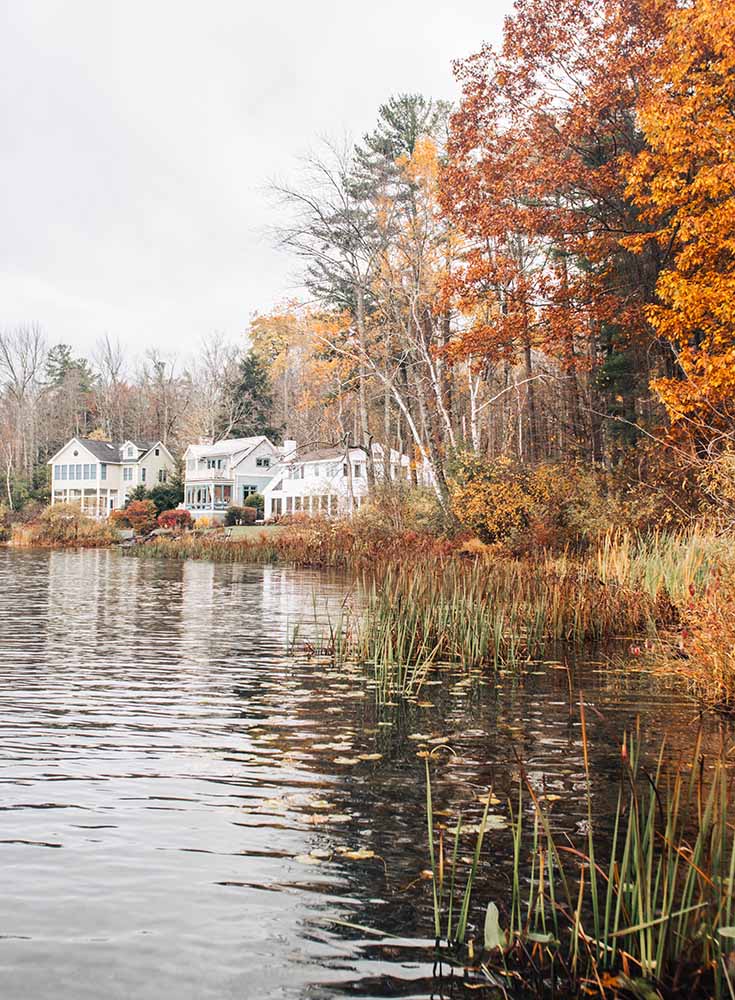 Day 4: New London
Just an hour south of Providence sits the tiny seaside town of New London, Connecticut. Small but full of northeastern charm, New London boasts rolling hills, waterfront attractions, legendary pizza joints, and of course incredible fall colors.
For that classic, New England allure, you'll want to head down to the wharf area for the coziest coffee shops and boutiques you've ever seen.
Get your morning fix at Muddy Waters Cafe and enjoy the view on their riverside deck. In the afternoon, see the best foliage at Connecticut College Arboretum, a campus botanical garden used for everything from weddings to Sunday strolls.
Bonus points for taking the ferry to Block Island, a popular spot for the locals to have a lazy weekend getaway. You can't go to New London without making a pit stop at Pizzarama for authentic, Italian style pizza.
Where to Stay in New London

Day 5: Connecticut River Valley
Get ready to become one with nature! About 45 minutes west of New London is the Connecticut River Valley, where you'll be hiking, chasing waterfalls, and camping among the scenery.
Start off the day at Devil's Hopyard State Park by exploring 860 acres of trails, all dripping in yellow, orange, and red foliage. Save the highlight of your trip for the end by hiking to Chapman Falls on your way out! The 60-ft. falls are gorgeous, especially during autumn.
Lots of hikers pack a picnic and eat lunch at the falls while enjoying the view.
Drive 15 minutes to Gillette Castle, an impressive twenty-four room mansion reminiscent of a medieval castle constructed by actor and playwright, William Gillette. Spend hours exploring the inside of this stone mansion and of course, enjoy the view of the Connecticut River while you're at it.
You're going to want to head back north before dark to pitch your tent at Grandview Camping and Cottages. Tent sites are only $30/night or $150 for a rustic cottage! There is full electric hookup access, showers with piping hot water, and a fully stocked main lodge for all your camping needs.
Where to Camp in the Connecticut River Valley

Day 6: Newark (Return)
Pack up early and grab a cup of coffee for the two and a half-hour drive south back to New Jersey. Depending on the time of your flight/ car rental return, you might have time to check out some things in the city!
What to do in Newark, New Jersey
South Mountain Reservation
FlyNYON
Cathedral Basilica of the Sacred Heart
Staten Island Ferry

Trip Additions
If you have time to spare, stopping off in New York City or Long Island is highly recommended. If you can brave the traffic, Manhattan in the Central Park area is fabulous during the fall season.
You also have the option to take the ferry from Connecticut to Long Island or from Newark to Staten Island. Both are well worth the trip if you have an extra day!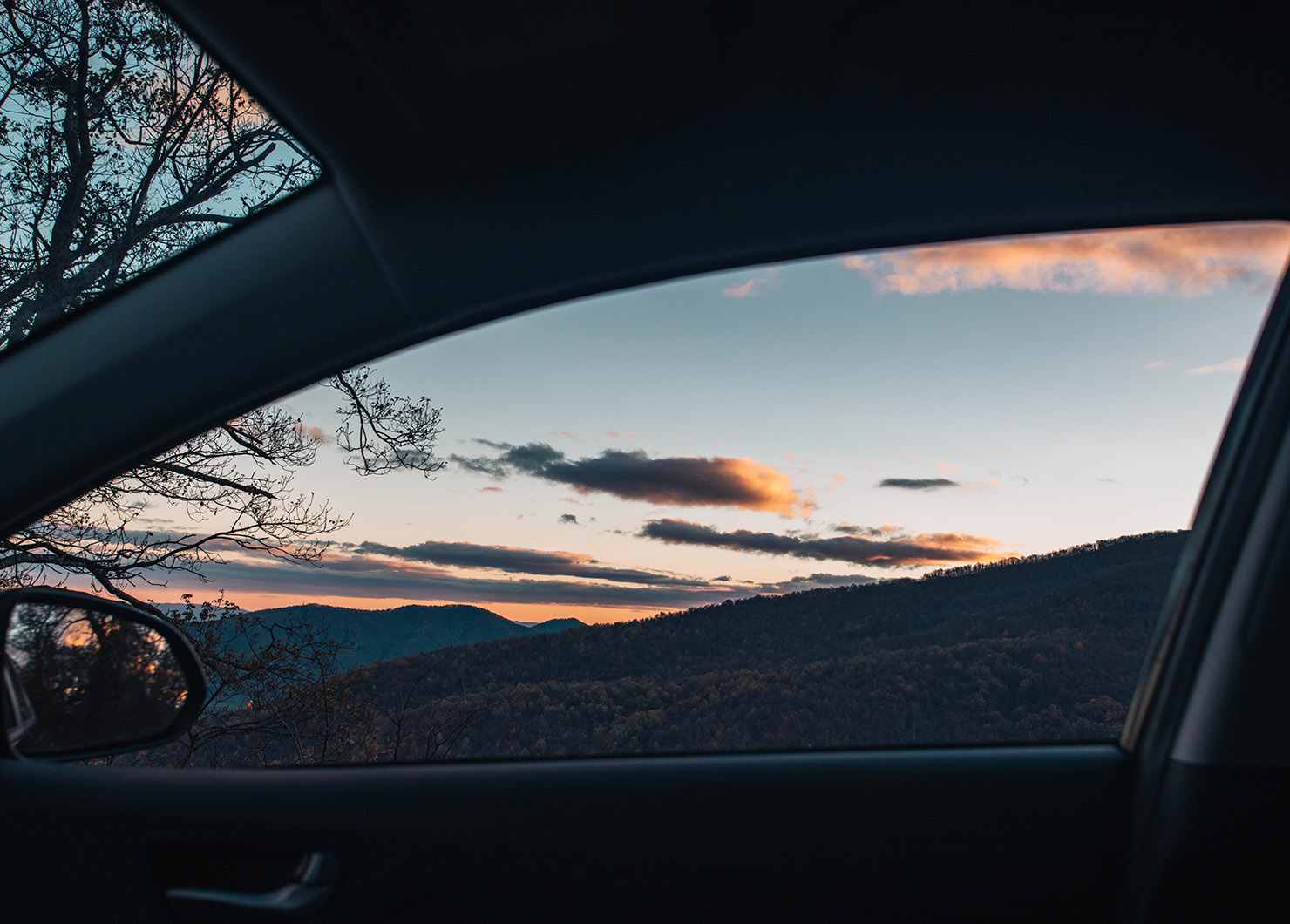 Have you been to New England? Is there anything you would add or do you have any favorite places? Please share in the comments below!