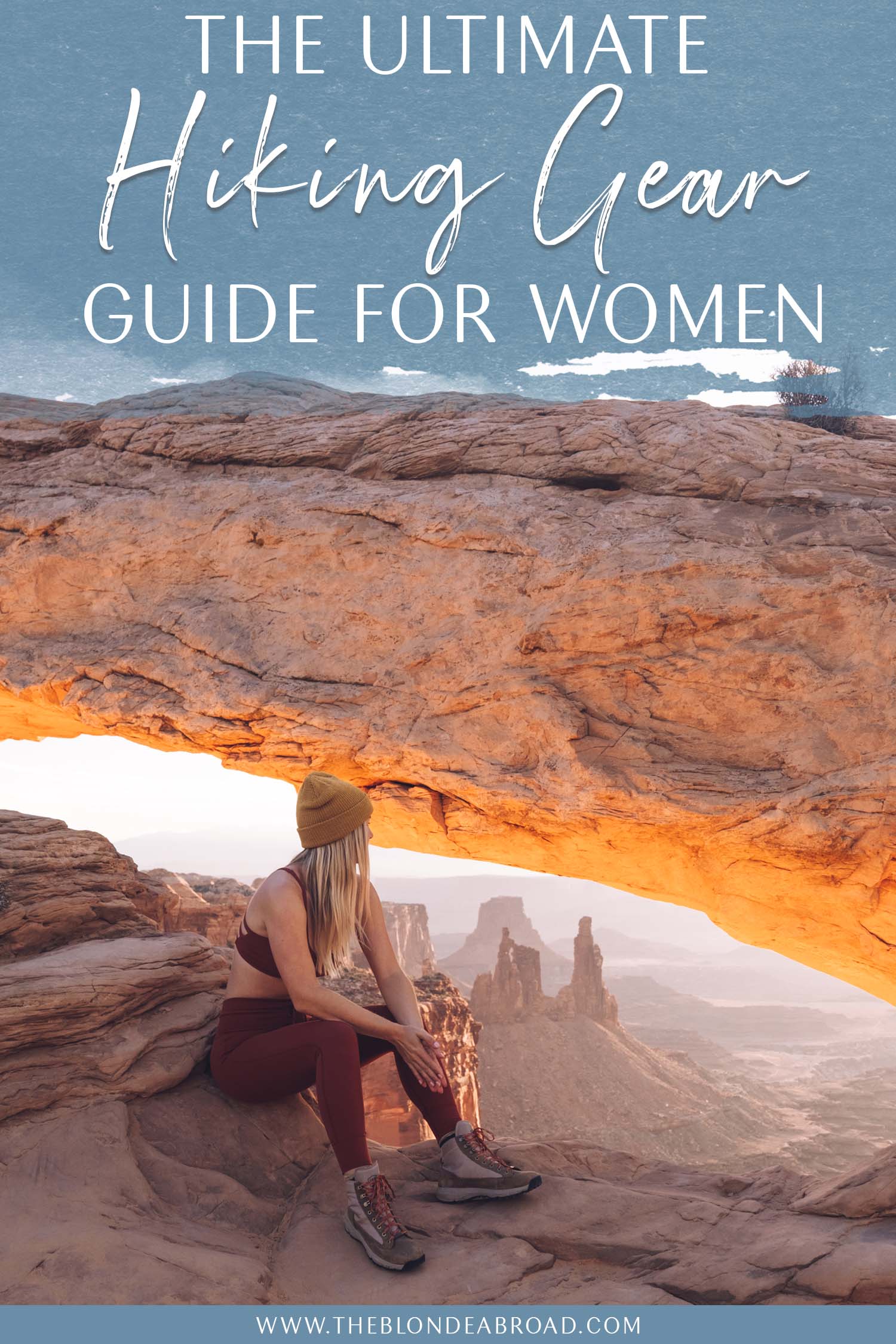 In my opinion, hiking is one of the best forms of therapy. You're moving your body, breathing in the fresh air, and getting in tune with nature — is there anything better?
Through the years, I've hiked through some of the most incredible places: Yosemite, Moab, and Machu Picchu, just to name a few. Over the course of the hiking trips, I've tried and tested a bunch of gear and have found my absolute must-haves.
While some hiking gear does tend to be a bit pricier, the pieces are made with longevity in mind (meaning you won't have to buy products over and over, which, in turn, is both better for your wallet and the environment).
Where you're hiking and the weather will ultimately determine what you need to pack, however, regardless of where I am heading, layers are KEY. If you're starting your hikes or ending them in the dark, you're gonna want layers.
From pieces to prevent blisters to my favorite foldable water bottle to warm clothing, I've rounded up the essentials. This guide is super useful for day hiking! If you're going on a multi-day hike, make sure to check my guide on backpacking essentials for a weekend hiking trip.
Here's the ultimate hiking gear guide for women!

Clothing
Starting with tops, here are all the goods:
Long Sleeves
Hiking T-Shirts:

Clothing (Waist Down):
I usually hike in leggings as they're more comfortable and breathable—you can find ones that are extra thick or lighter, depending on the weather.
Some of my fave brands: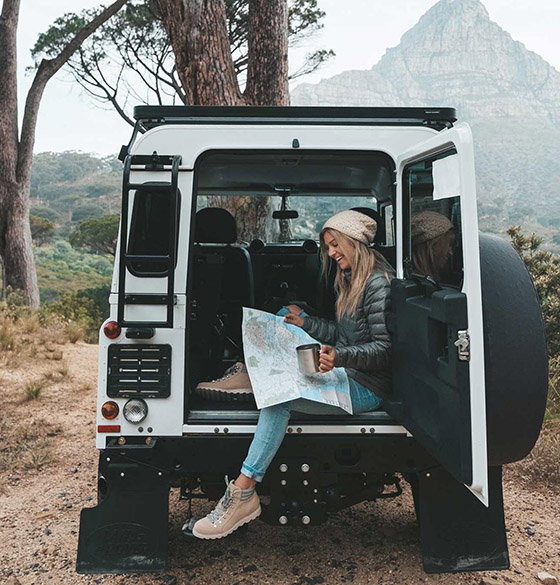 While it definitely depends on the type of trip—if I'm doing a lot of walking on cobblestones through European streets, a bit of exploring outdoor terrain, or hiking through the backcountry—there are a few brands of boots and shoes that I'm particularly fond of.
First Aid Kit (To Keep in Your Backpack)
Pain killers — always good to have some just in case
Wipes — Nature calls so bring individually wrapped wipes to do your business
Feminine products if needed
Extras that you packed for blisters/footgear
For Blister Prevention
I am SUPER prone to blisters and it's game over for me once I start to hurt. The key is prevention. So here's what I use to keep my feet from hurting.
Step 1 –  Blister Prevention Tape: I put this on my Achilles (the back of my ankle) and the pad of the ball of my foot (make sure feet are very dry before applying)
Step 2 – Blister Bandages: I apply these on my heels and pack for the day of hiking. I never know where they'll pop up but be sure to use them as soon as you feel irritation.
Step 3 – Blister Balm: Apply everywhere else you don't have tape or bandages BEFORE putting on your socks.


Food + Snack Ideas for Day Hiking:
For sunrise or morning hikes, I usually make a thing of protein oats and pack it in my backpack.
Oats
1 scoop choc/PB protein
A spoonful of almond butter
Banana slices
For easy to pack lunches:
Tuna pouch and crackers
Pita, carrot sticks, and hummus

And there you have it, folks. That's my complete hiking gear guide for women!
Do you have any favorite pieces you like to take with you when you're hiking or snacks you like to pack? Let me know your faves in the comments below!