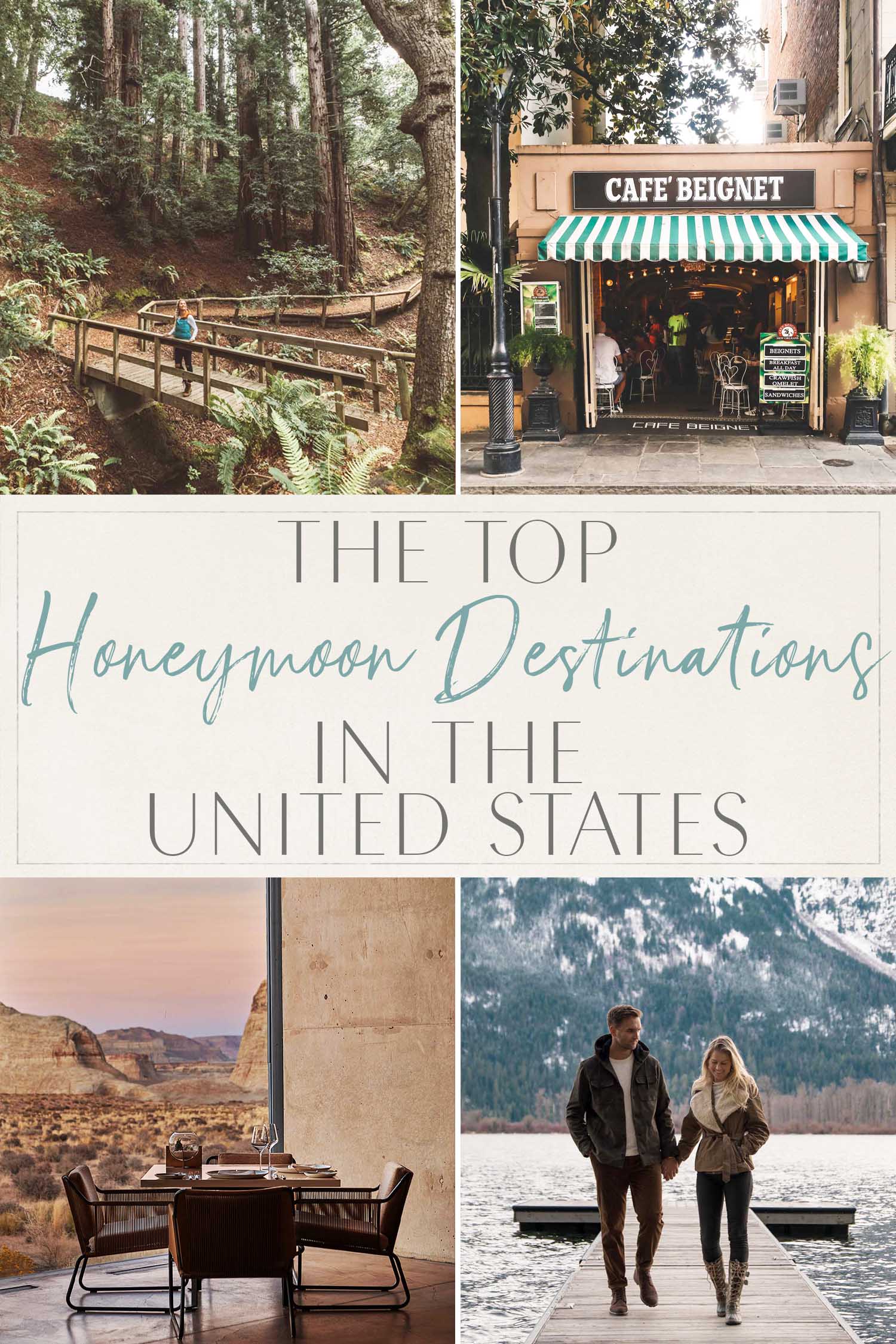 Planning your future honeymoon? While many think of jetting off to Europe or going somewhere like Bali for a romantic couple's getaway, there are so many cool adventures to be had in the United States!
I'm a big fan of budget-friendly honeymoons, and staying domestically definitely will save you a good chunk of cash. Money that would have been spent on international flights can instead be allocated to some of the coolest Airbnbs in the United States, pay for really delicious foodie experiences, or go toward fun activities.
Since there are so many different types of travelers and folks have differing ideas for what they want the vibe of their honeymoon to be, I've broken this list of the best places to honeymoon in the US into the following: coastal, city, relaxation, desert, the Great Outdoors, tropical, and foodie.
Here are the top honeymoon destinations in the United States!

Coastal Honeymoon
Do you envision your days by the seaside taking in the coastal breeze? If you like long walks on the beach (seriously!), blue hues for days, and delicious seafood — these destinations are right up your alley!
Nantucket, Massachusetts
Highlights:
Ride bikes around the island and do the Sconset Bluff Walk
Take a sunset cruise through the harbor
Indulge in a clam bake
Visit all the lighthouses
Make a trip to Martha's Vineyard
Where to Stay:
Price: $$$

City Honeymoon
Do you and your love prefer a fast-paced environment with tons of activities? If you want to see and do it all — a stay in one of the coolest US cities is in order!

Relaxing Honeymoon
Want to let your worries fade away and simply relax? Whether you're looking to cozy up in a cabin or spend the days with no sort of agenda and doing things at your leisure, these places are perfect to unwind in.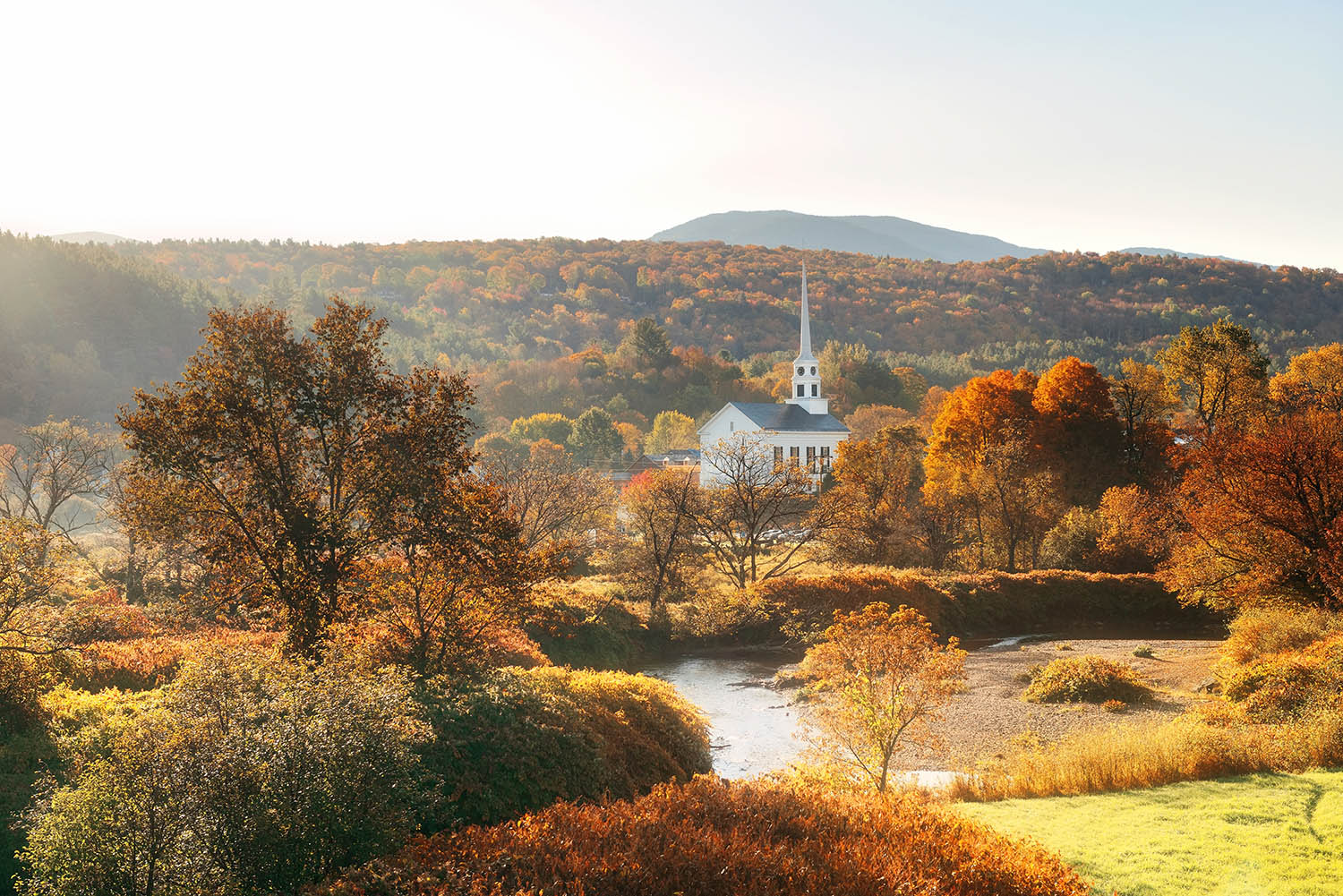 Catskills, New York
Highlights:
Go fly-fishing in some of the country's best spots
Take a scenic hike
Appreciate all the art the area has inspired
Sample the menu at the many farm-to-table restaurants
Where to Stay:
Price: $

Desert Honeymoon
Do you want warm desert heat and places to hike? I personally think desert sunrises and sunsets are some of the most magical!

Outdoorsy Honeymoon
Big open spaces, tons of trees, and mountains made for climbing. What could be better than venturing into the Great Outdoors?
Jackson Hole, Wyoming
Highlights:
Visit Yellowstone National Park (90-minute drive from Jackson)
Explore Grand Teton National Park
World-class skiing slopes
White water rafting on the Snake River Canyon
Horseback riding
Where to Stay:
Price: $

Tropical Honeymoon
If you want beaches, a fruity drink, and non-stop warm and sunny weather, these tropical destinations are for you!
St. Thomas, US Virgin Islands
Highlights:
Relax on Magens Bay Beach
Zipline through the canopy
Partake in all the watersports
Where to Stay:
Price: $$

Foodie Honeymoon
Do you and your partner love good food? Are some of your best memories about meals you've shared or breweries you've been to? If you're serious foodies — you'll definitely want to dig into these locations!

New Orleans, Louisiana
Highlights:
So many good restaurants
Go bar hopping and sample iconic cocktails
Wander the French Quarter and soak up the history
Listen to some jazz
Where to Stay:
Price: $-$$

What destinations in the US do you think would make for excellent honeymoon locations? Let me know in the comments below!