Located just outside of Banff National Park in Alberta, Canmore is Canada's premier outdoor destination. With five provincial parks, 4,000 square km mountains and foothills of the Canadian Rockies, micro brew pubs and excellent dining, its no wonder Canmore was voted as one of the best places to live in Canada. Located within Kananaskis Country, this mountain town is often overshadowed by Banff, but with backcountry trails at its doorstep, Canmore is an outdoor lover's playground. It has it all!
So, what can you do in Canmore? Let's find out.
Best Things to do in Canmore, Alberta
Hiking in Canmore
The cheapest, easiest and most obvious thing to do in Canmore is to get out on the trails and hike. With trailheads at your doorstep, you can in the middle of the Canadian wilderness in minutes! The Great Trail (aka Trans Canada Trail) runs through Canmore, but there are so many more to choose from.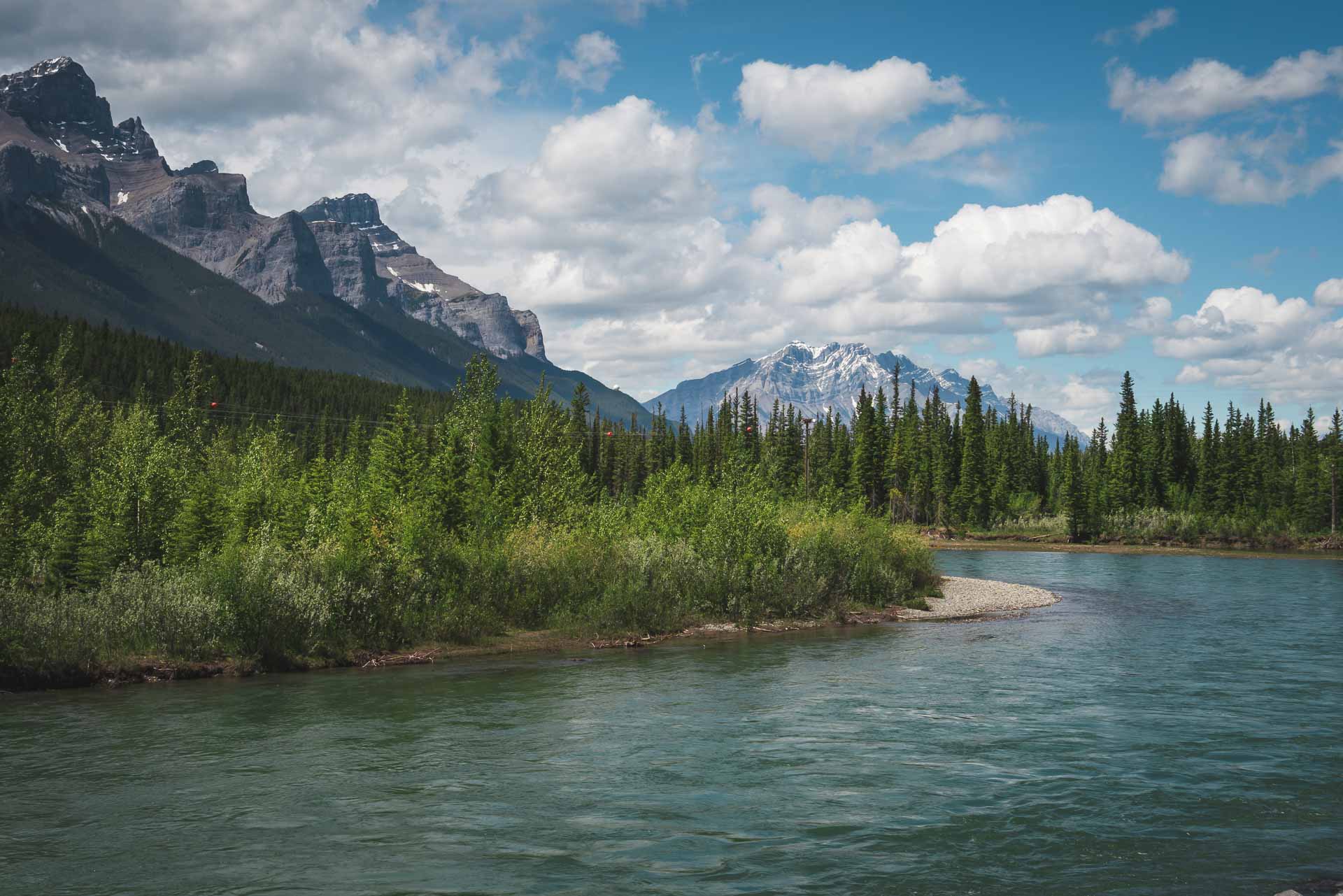 One of the most popular hikes in Canmore is Ha Ling Peak. The 5.4 km round trip route gives you awesome views. Grotto Canyon is another that starts in Canmore at the Grotto Creek parking lot.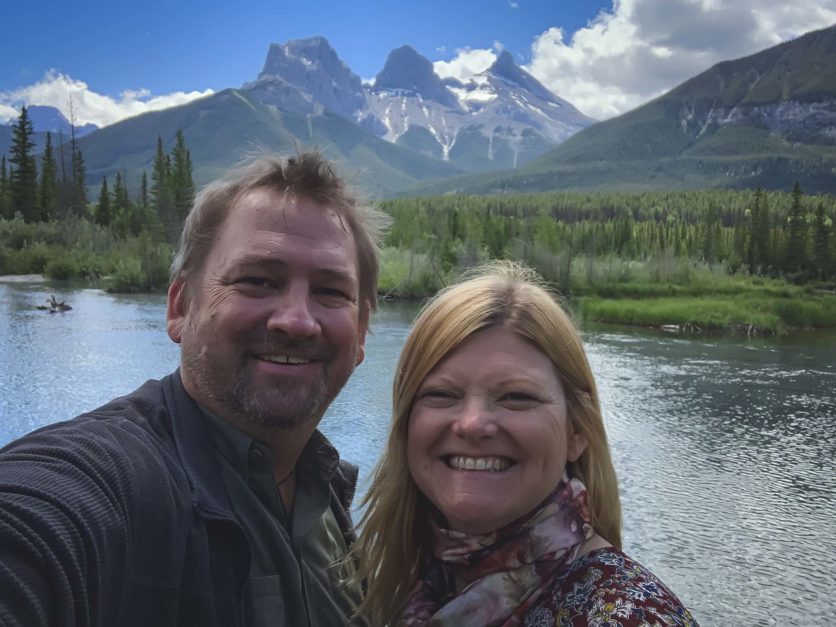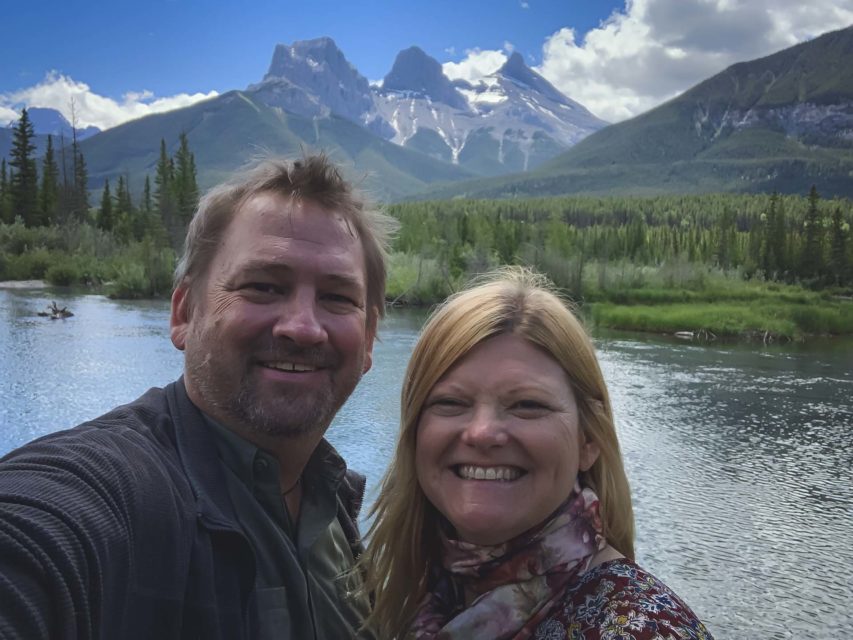 As you hike further the canyon walls reach up and you'll see rock climbers (or ice climbers in winter) scaling the cliffs. If you want something more challenging try the Heart Mountain Horseshoe for views of the Bow Valley and Grotto Mountain.
Rock Climbing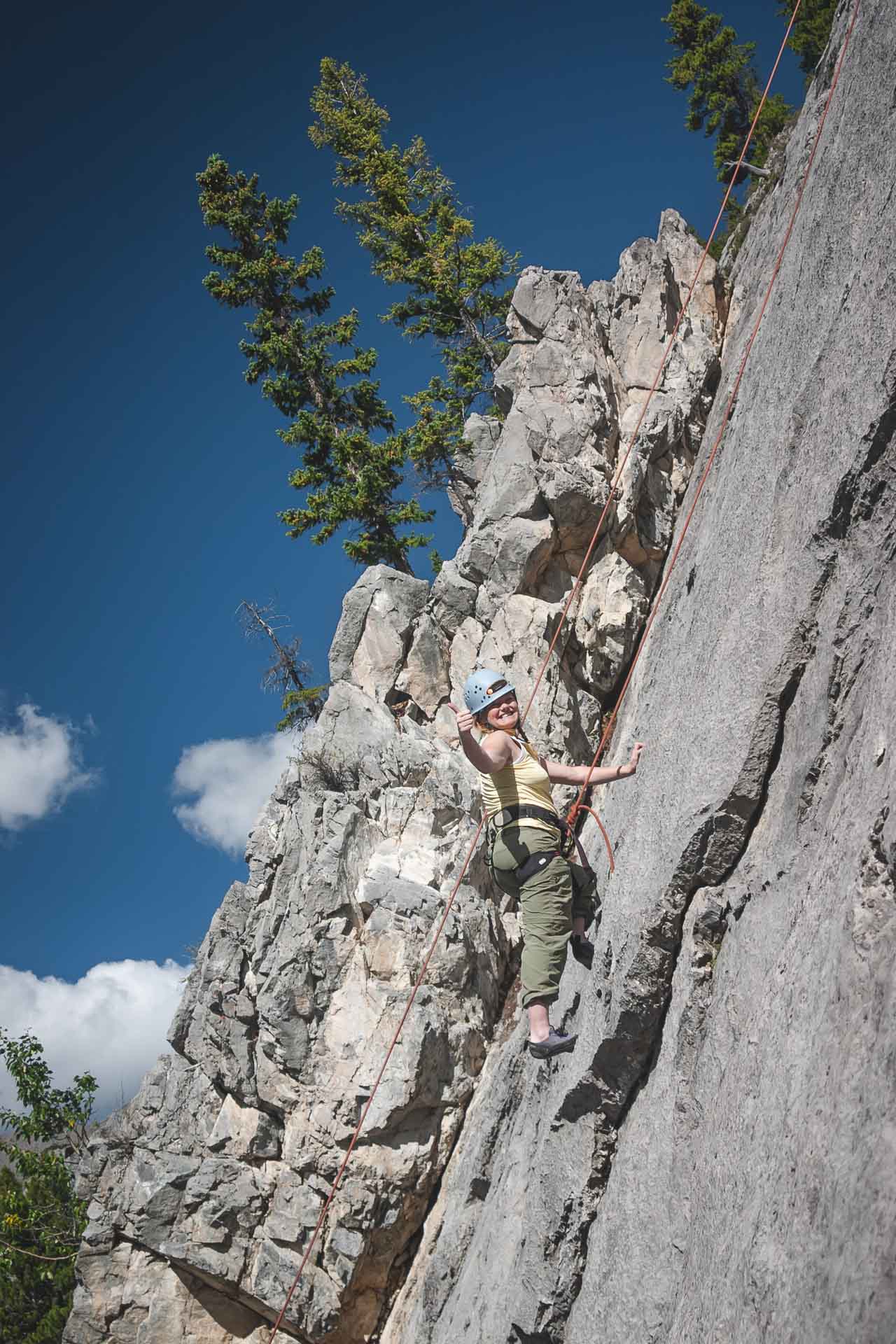 It's a bucket list item for sure to go rock climbing in the Canadian Rockies and it was the first thing we ever did in Canmore. Canmore is a major climbing area in Canada with a mix of sport and trad climbing in the Bow Valley. We went climbing with Yamnuska Mountain Adventures for a day on the crag. There are courses for all levels, or you can book a discovery climb. We had a fabulous day tackling a multi-pitch climb with our guide. Check out Yamnuska Mountain Adventures for courses and experiential climbing.
Ice Climbing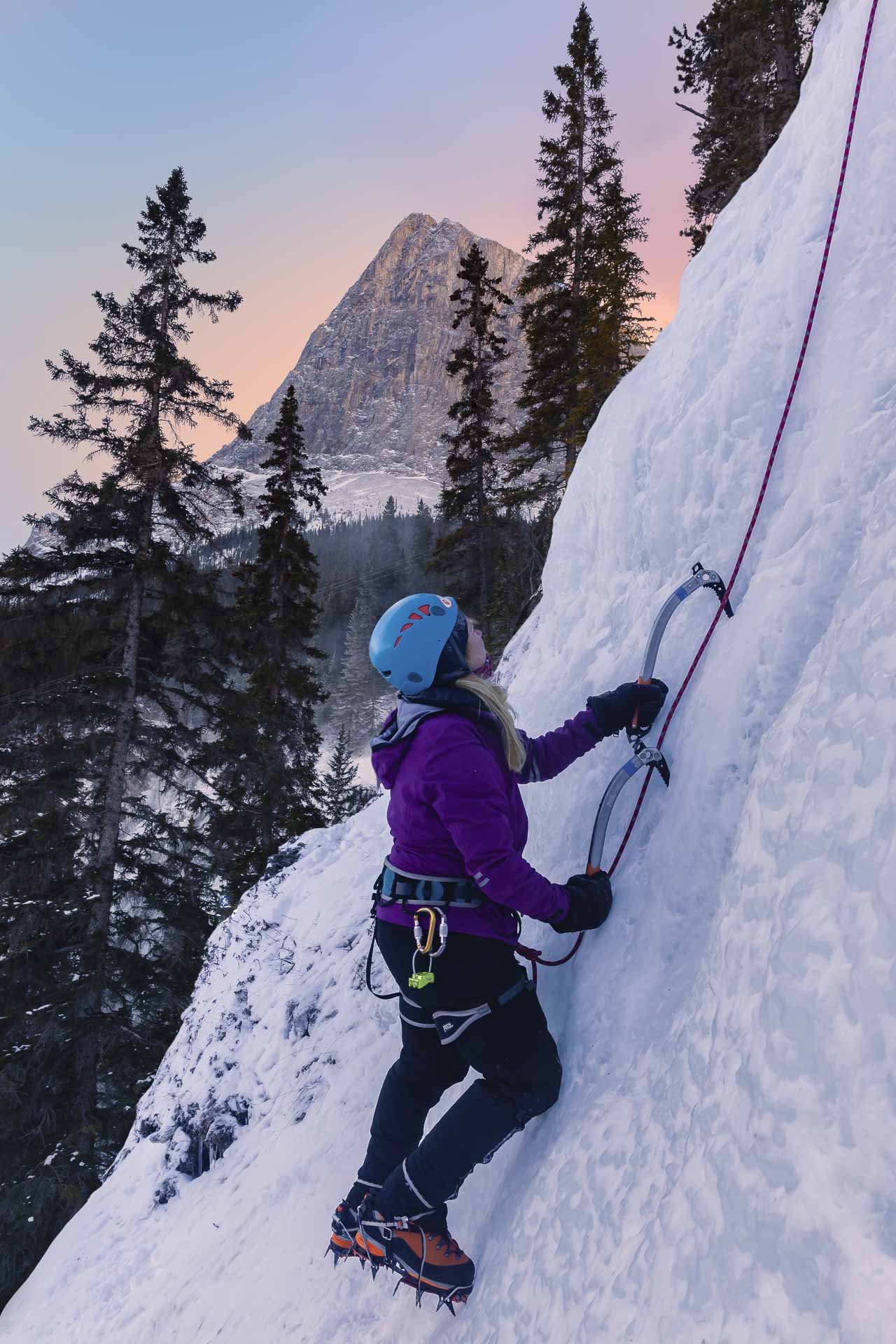 Canmore is a year-round destination. In fact, outdoor activities really ramp up during the winter months. One of the top things you can do is to try ice climbing. Canmore is one of the top places in the world for ice climbing. With many natural waterfalls and reliable cold weather, ice climbing in Canmore is a must.
Spend a day with Yamnuska Mountain Adventures and they'll supply the crampons, ice axes, rope, and most importantly, guides who can set up top ropes and show you how to make it to the top. It's the most exhilarating thing we've ever done! Read more about our experience here.
Canmore Nordic Centre Provincial Park
For outdoor adventures winter or summer, a great places to start is at The Canmore Nordic Centre. It was built for the 1988 Calgary winter Olympics and has guides and rentals for all your outdoor needs. Be it summer or winter, there are amazing things to do!
Cross Country Skiing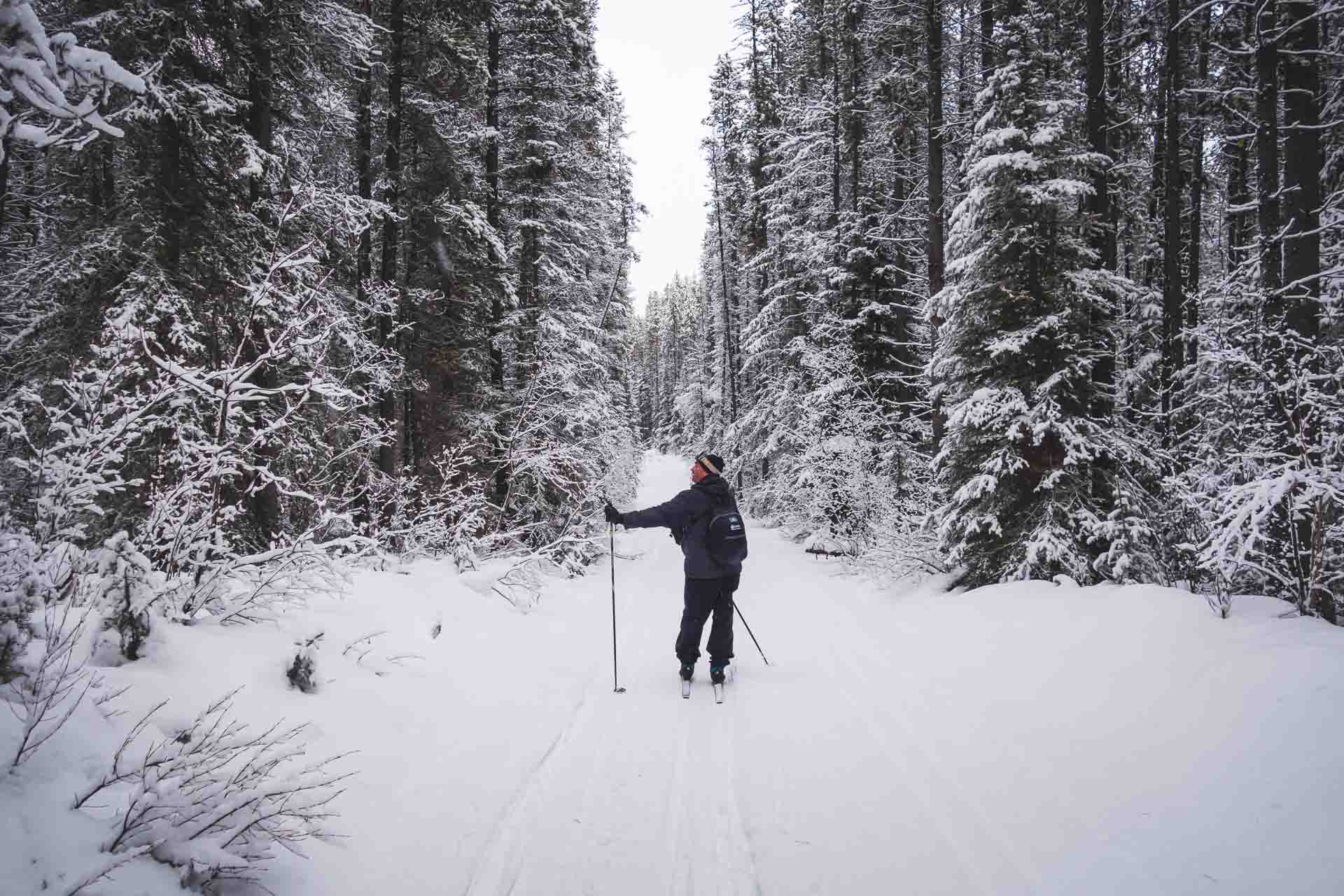 While we are in the winter weather, cross country skiing is one of the most popular things to do in Canmore in winter. Both Canmore and Kananaskis have an abundance of groomed ski trails. You can rent skis at the Canmore Nordic Centre and hope on wilderness trails ranging from beginner to expert.
Snowshoeing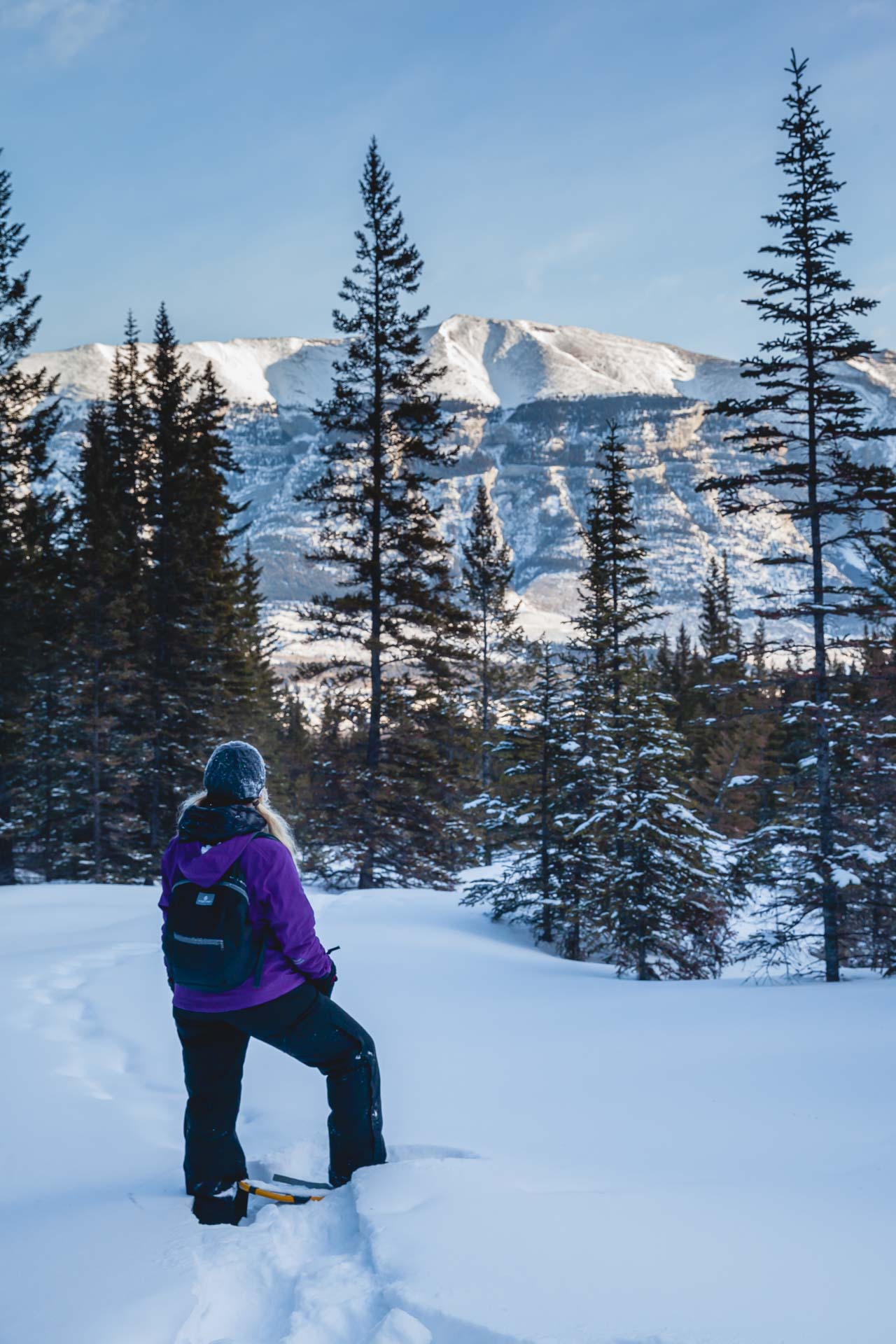 Want to walk through some of the most beautiful views in the world? It's easy to do a self guided snow shoe through the trails around Canmore. There are superb trails leaving right from town including Policeman's Creek Boardwalk and Three Sisters Pathway. We took the Bow River Loop which showed us gorgeous views of the Rocky Mountain Landscape.
Walking Trails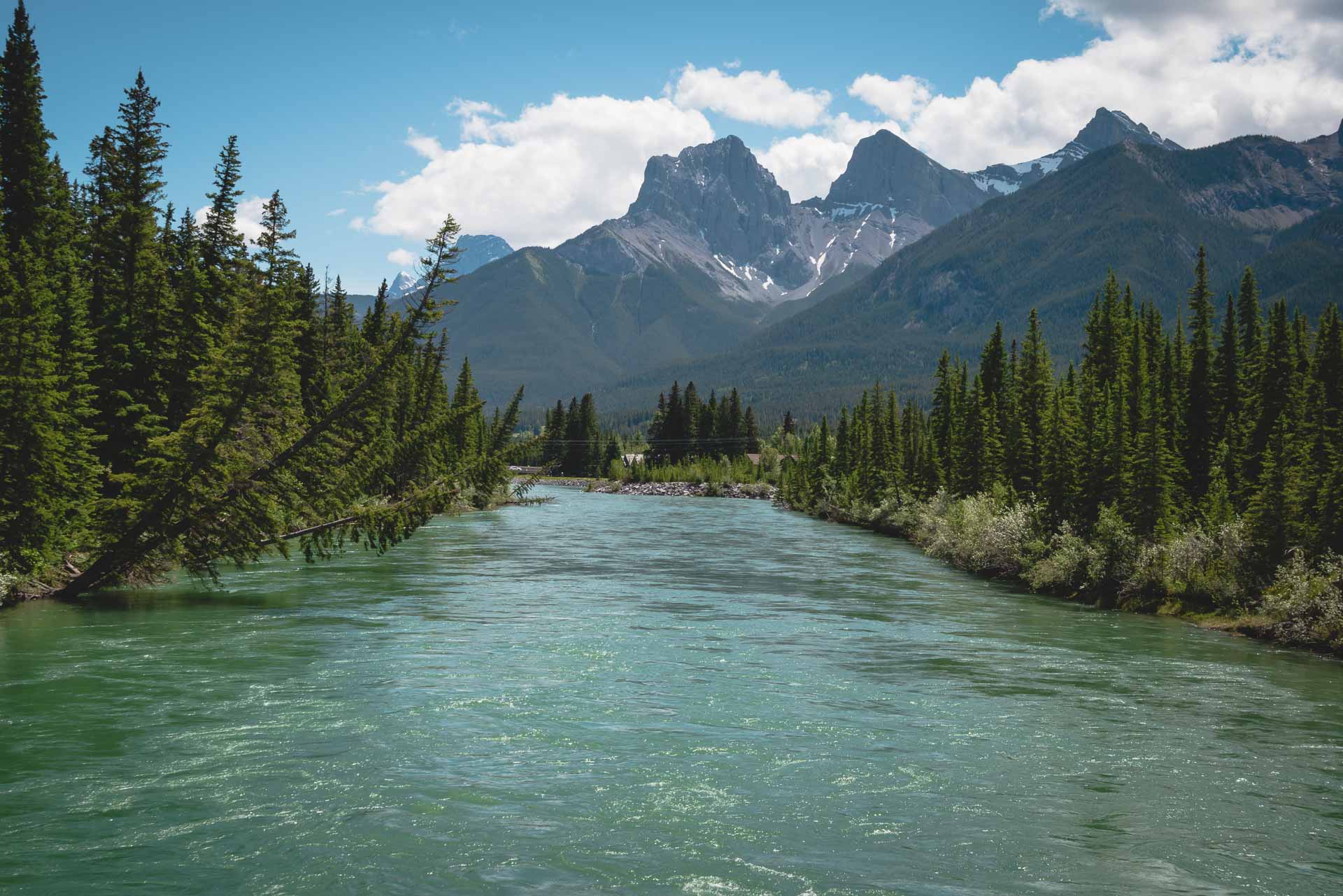 With a whopping 70 km of trails within Canmore towns boundaries, going for a stroll is an adventure unto itself. Policeman's Creek Boardwalk is a highlight spaning 700 meters along a wooden boardwalk passing duck ponds and wildlife. If you want a longer walk, don't worry it connects to other trails around Canmore. Three Sister's Pathway is another good path 5 km paved path.
Engine Bridge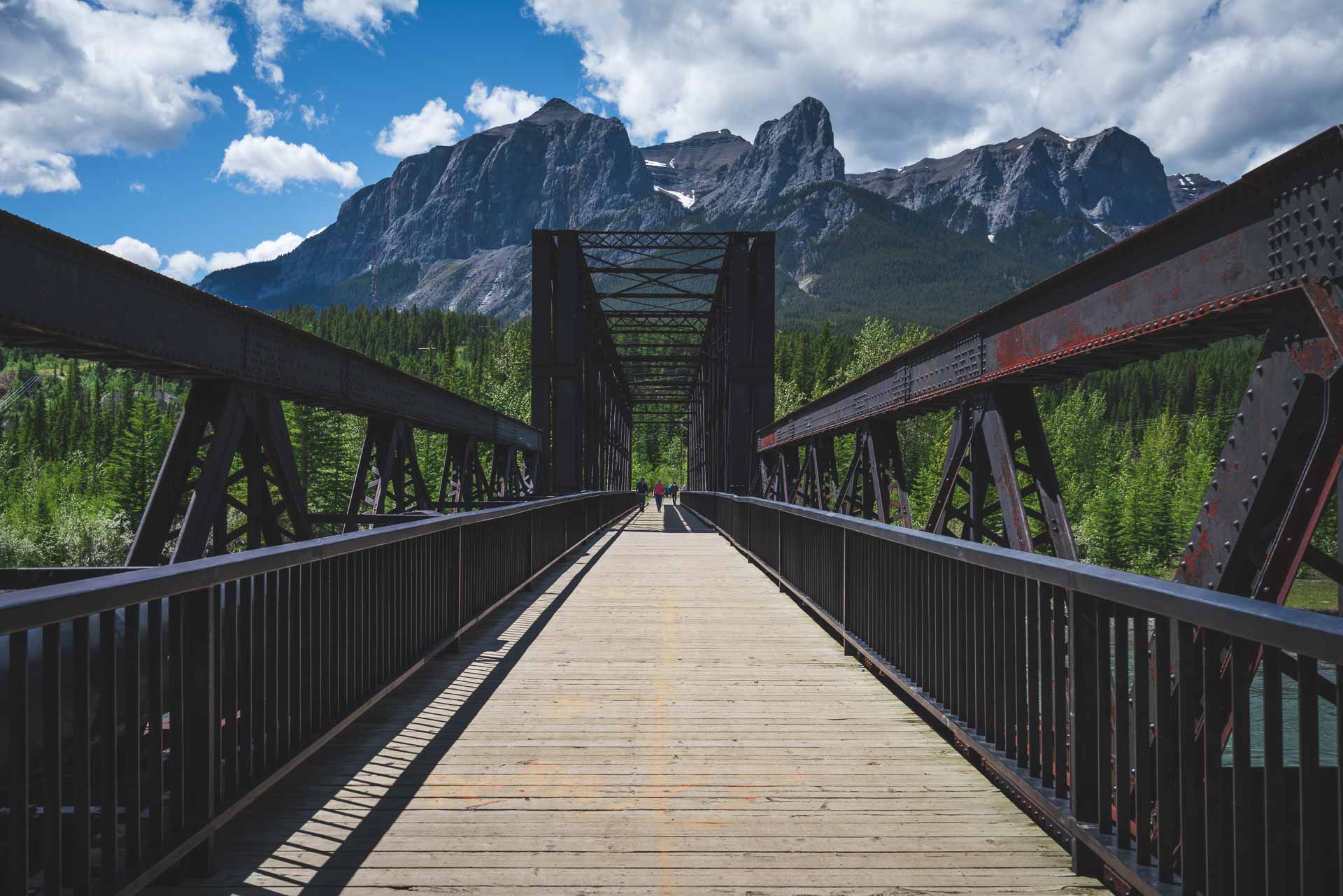 An easy walk is out to the Historic Engine Bridge. Built by CP Rail in 1891, it was used to serve the local coal mine. Did you know that Canmore was an important coal mining town? The mine was in operation until 1979. The bridge sits in a beautiful setting spanning the Bow River with mountain views. It's the perfect spot for a photo stop.
Three Sisters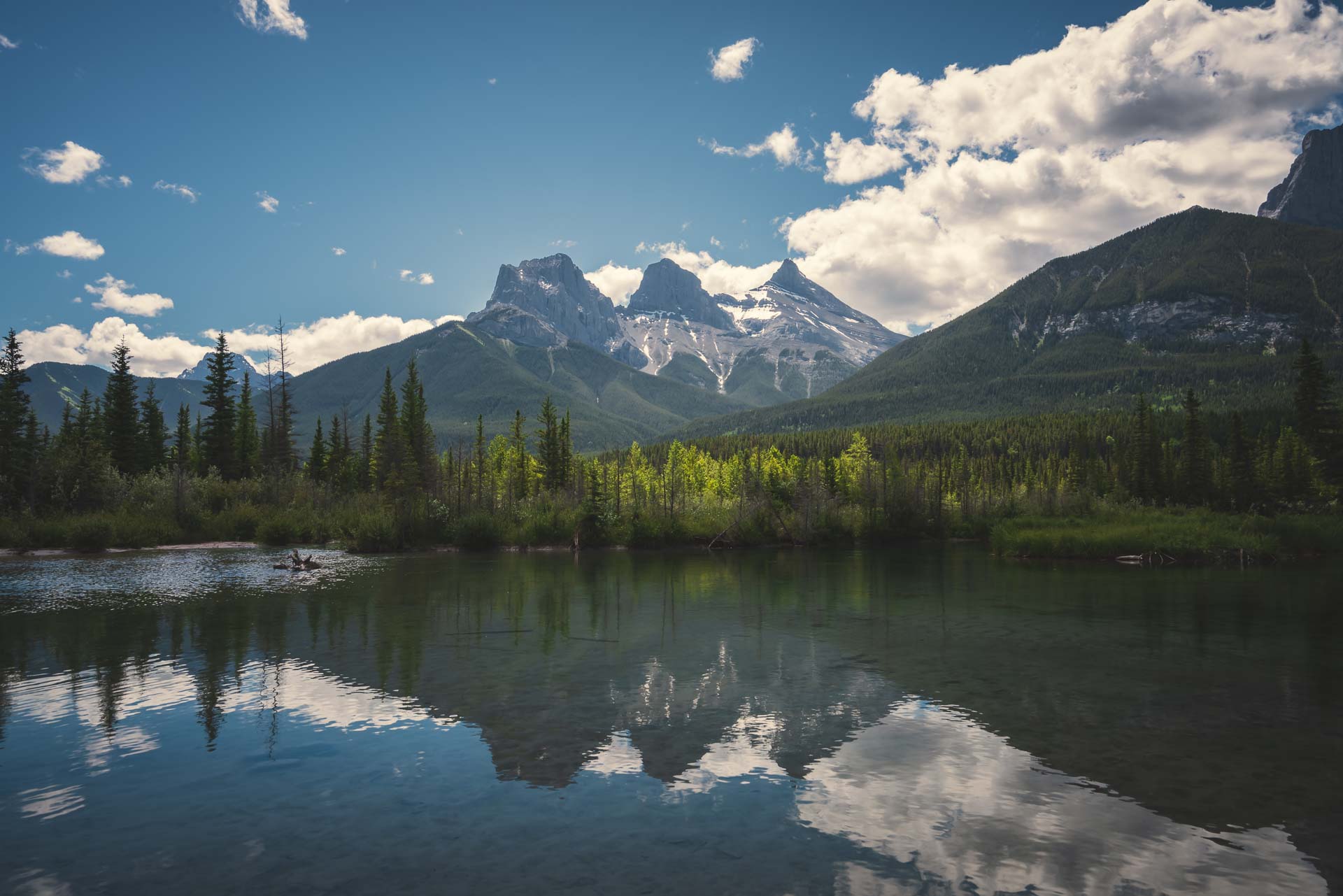 Three Sisters are one of the most recognizable peaks in Alberta. They have become the symbol of Canmore as they tower in the distance of Kananaskis Country. You can't miss them, they look exactly as you would think they are, Big Sister, Middle Sister and Little Sister.
Helicopter Tour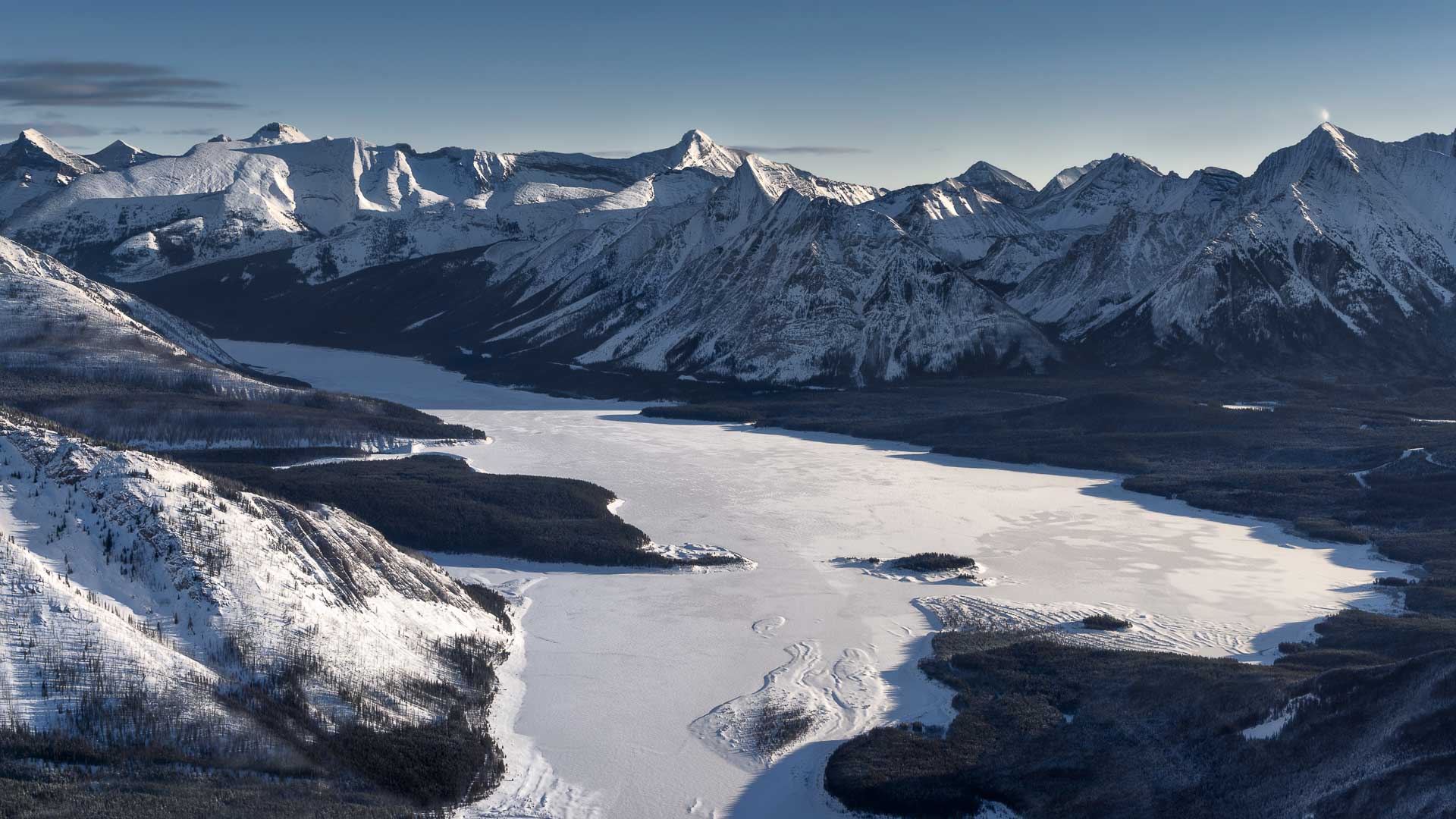 Speaking of mountain peaks, the way to truly take in the views of the mountains surrounding Canmore is to get up in the air. We took a ride over the Rocky Mountains and it was the best helicopter tours we've ever taken. To see the glaciers and snow capped peaks from above is like nowhere on earth.
Mountain Biking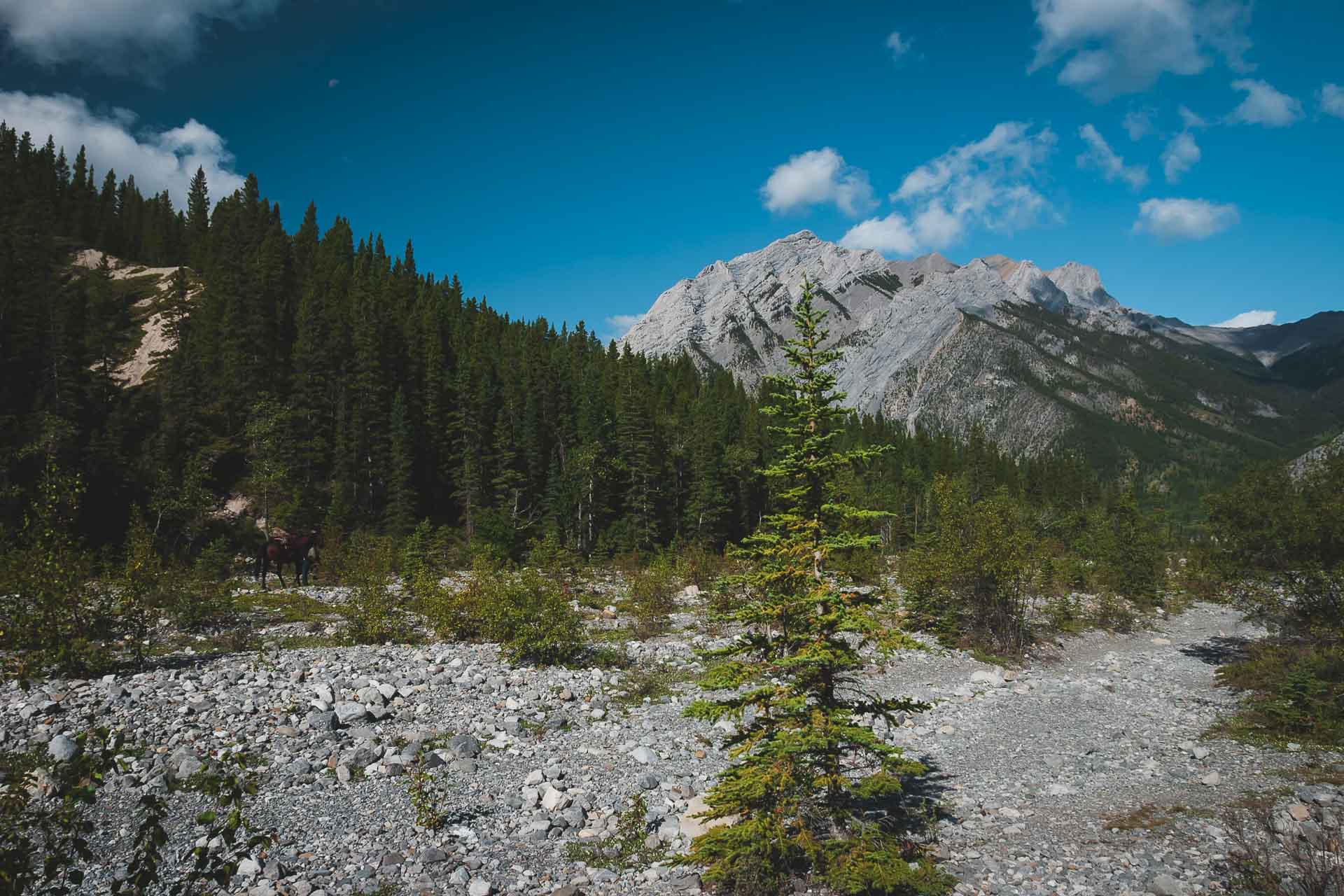 The Canmore Nordic Centre gets a workout summer or winter. In the summer it ramps up for cycling with a network of more than 100 km of trails! Never gone mountain biking before? No problem, they rent bikes and have beginner trails. And where better to try it for the first time than in the legendary Rocky Mountains!
For experienced mountain bikers, there are trails all around Canmore. So put that bike on a bike rack and start exploring.
Visit Banff National Park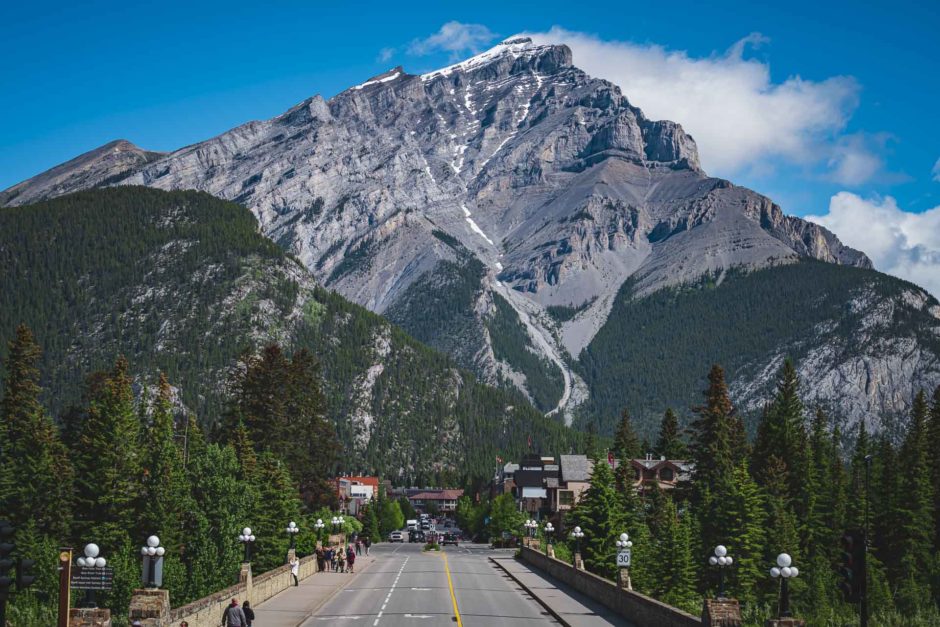 Many people use Canmore as a base for exploring Banff National Park, and with the town of Banff only 20 minutes away, it's no wonder. You can purchase your National Park Pass and drive freely into the park to experience everything it has to offer from the Banff Gondola to the Hot Springs and Lake Louise. Check out all the things to do in Banff here.
Skiing and Snowboarding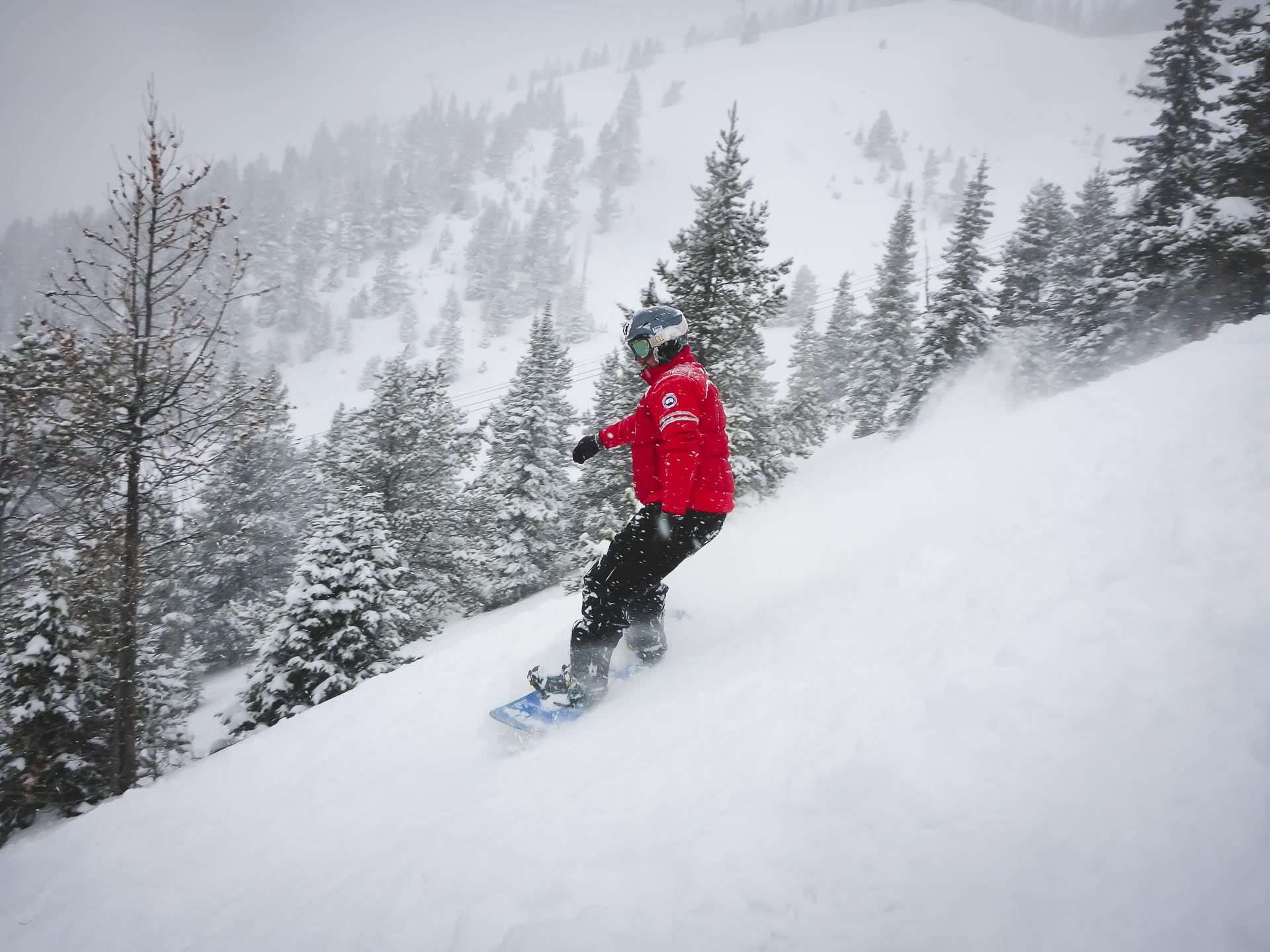 For skiing and snowboarding, you are close to the hills as well and can make Canmore your home base. In the winter accommodations cater to nordic lovers and you can enjoy the outdoor hot tubs and apres ski in Canmore, just like they do on the hill. Some of the best skiing in the Canadian Rockies is located near Canmore. Sunshine Village is just 30 minutes away and Norquay is fun for the whole family at 25 minutes away. If you want to ski the mother of them all, Lake Louise Ski resort is 55 minutes from downtown Canmore.
Kananaskis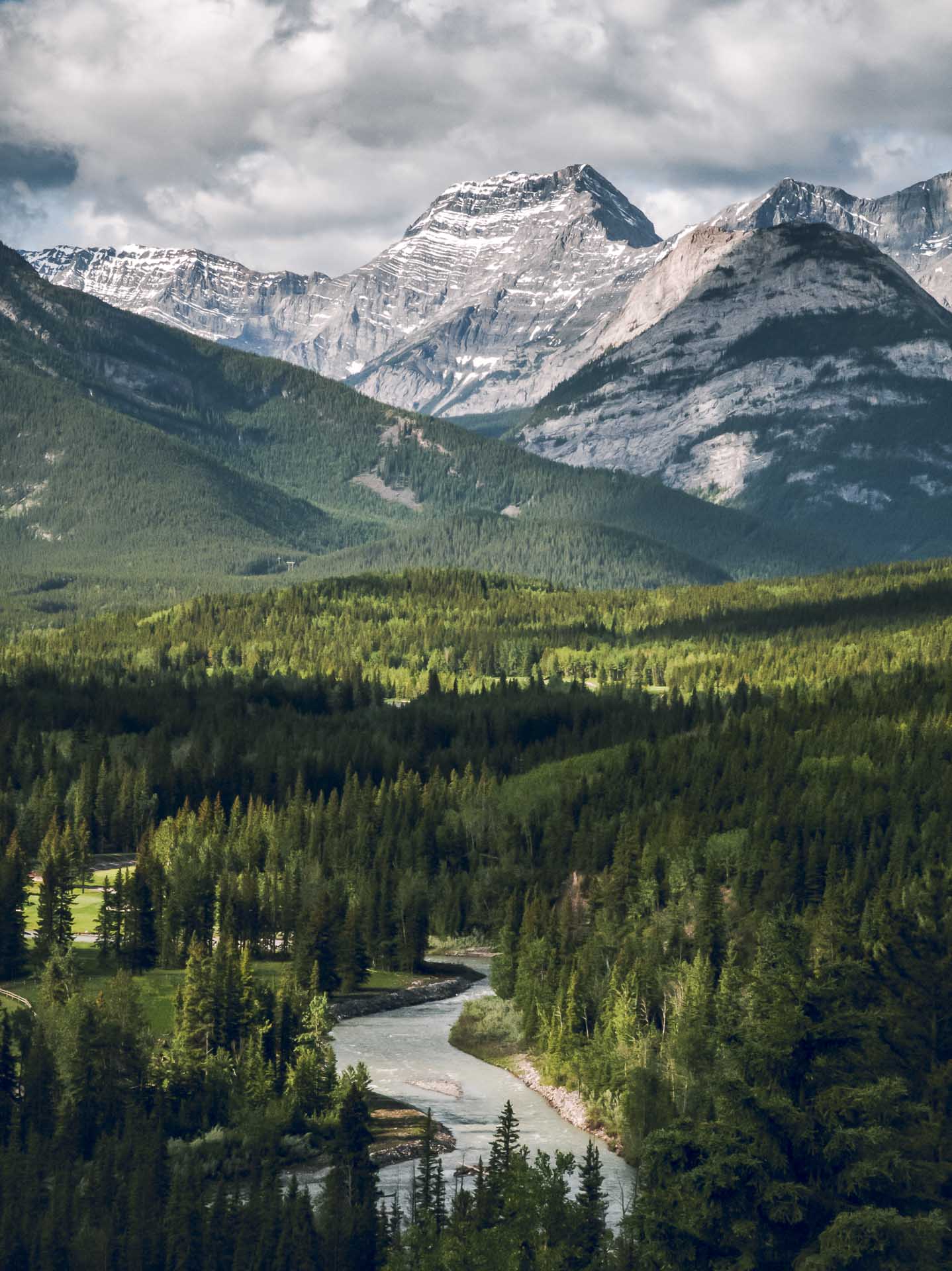 Canmore and Kanasaskis go hand in hand. Just 15 minutes west on the Bow Valley Trail takes you to Kananaskis Country. When we went there for the first time, we were blown away with the views that rivalled Banff.
Horseback Riding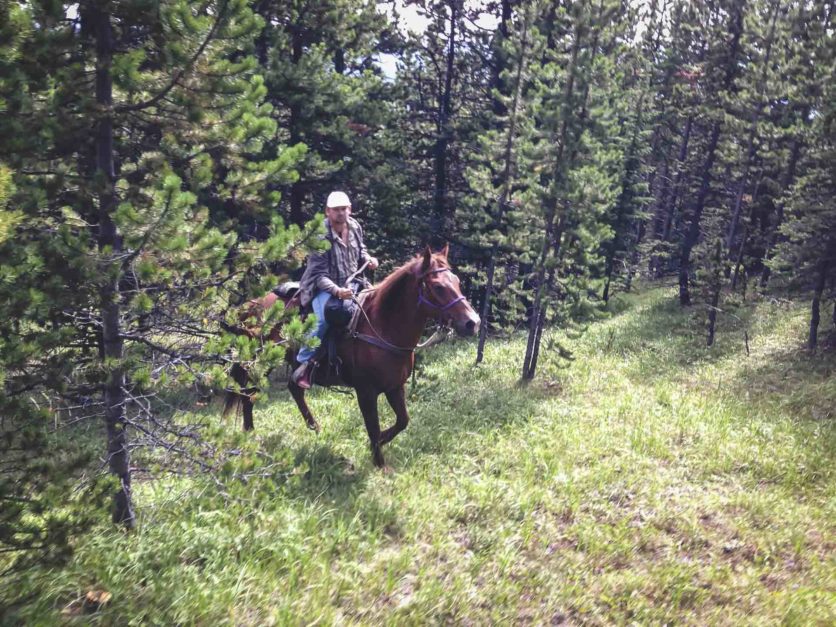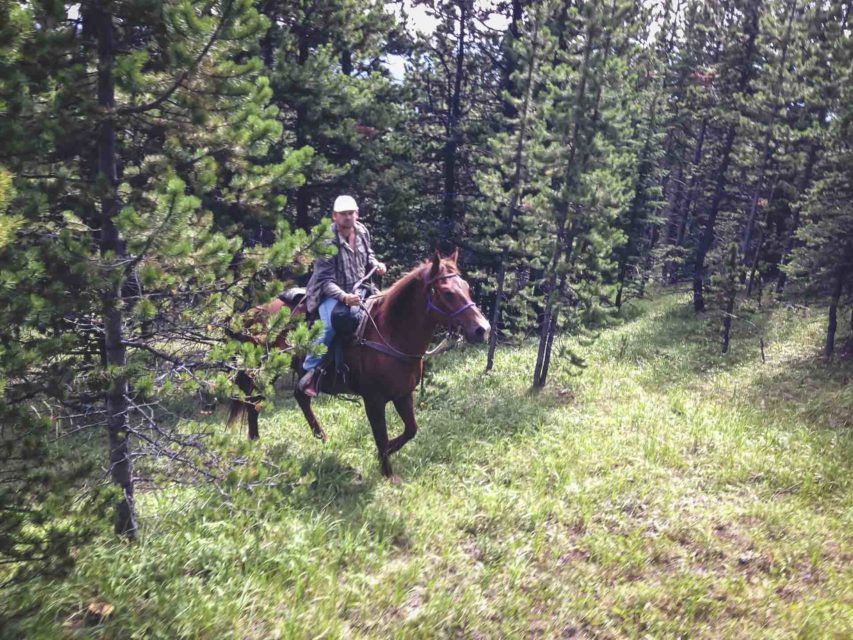 If there is one place on earth to go horseback riding, it is in Alberta. Home to the Calgary Stampede, Alberta is Cowboy Country. Kananaskis is the places to do take in the scenery of backcountry trails through the Kananaskis Valley. Visit Kananaskis.com for Horseback Riding experiences.
Kananaskis Nordic Spa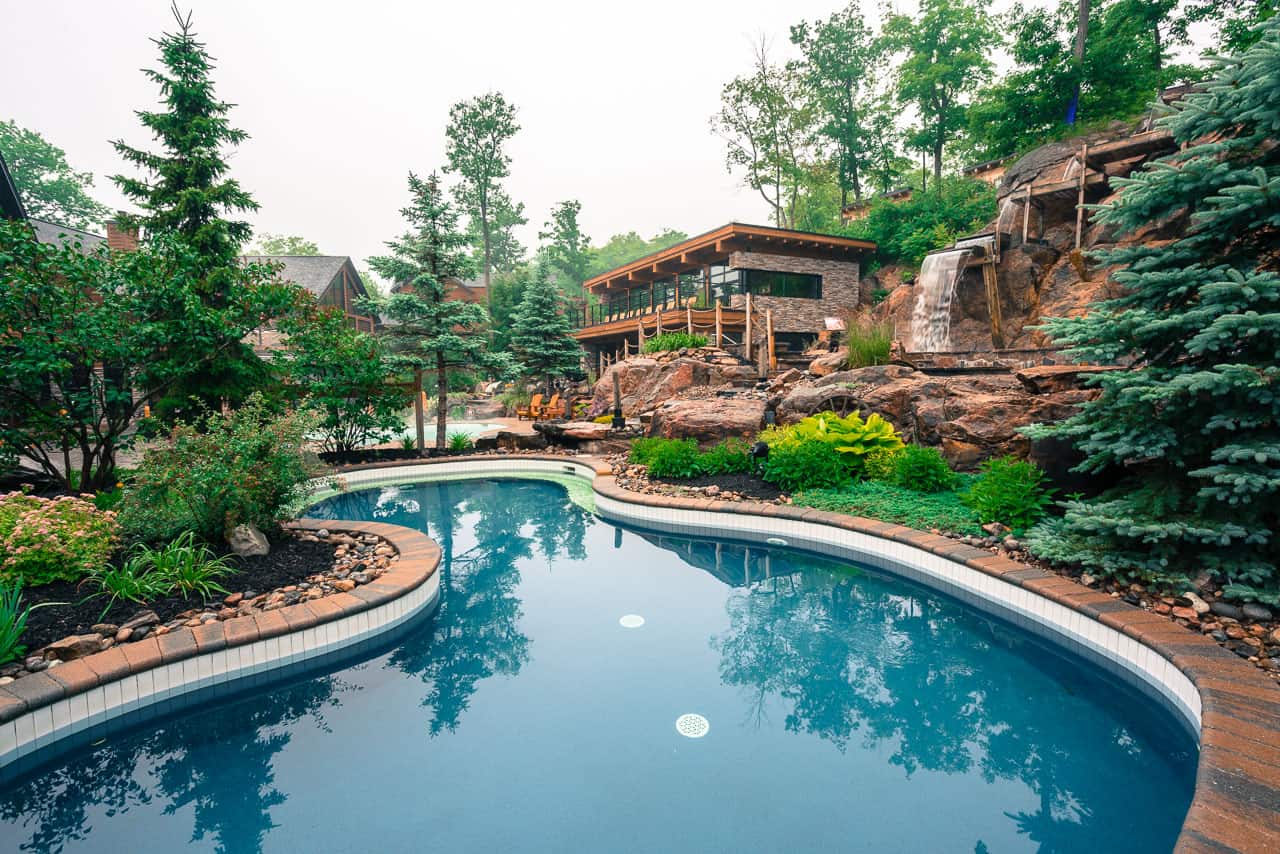 After doing all those outdoor adventures in Canmore, spend a day at the Kananaskis Nordic Spa located at Pomeroy Kananaskis Lodge to sooth your muscels. This year round outdoor spa takes you through the thermal cycle of "hot, cold, relax" as you experience saunas, steam rooms, and plunge pools.
If you don't want to drive back to Canmore, don't worry, this is a full service resort where you can book a room and have dinner at one of its six restaurants. Check Availability at TripAdvisor /Booking.com
Wolfdog Sanctuary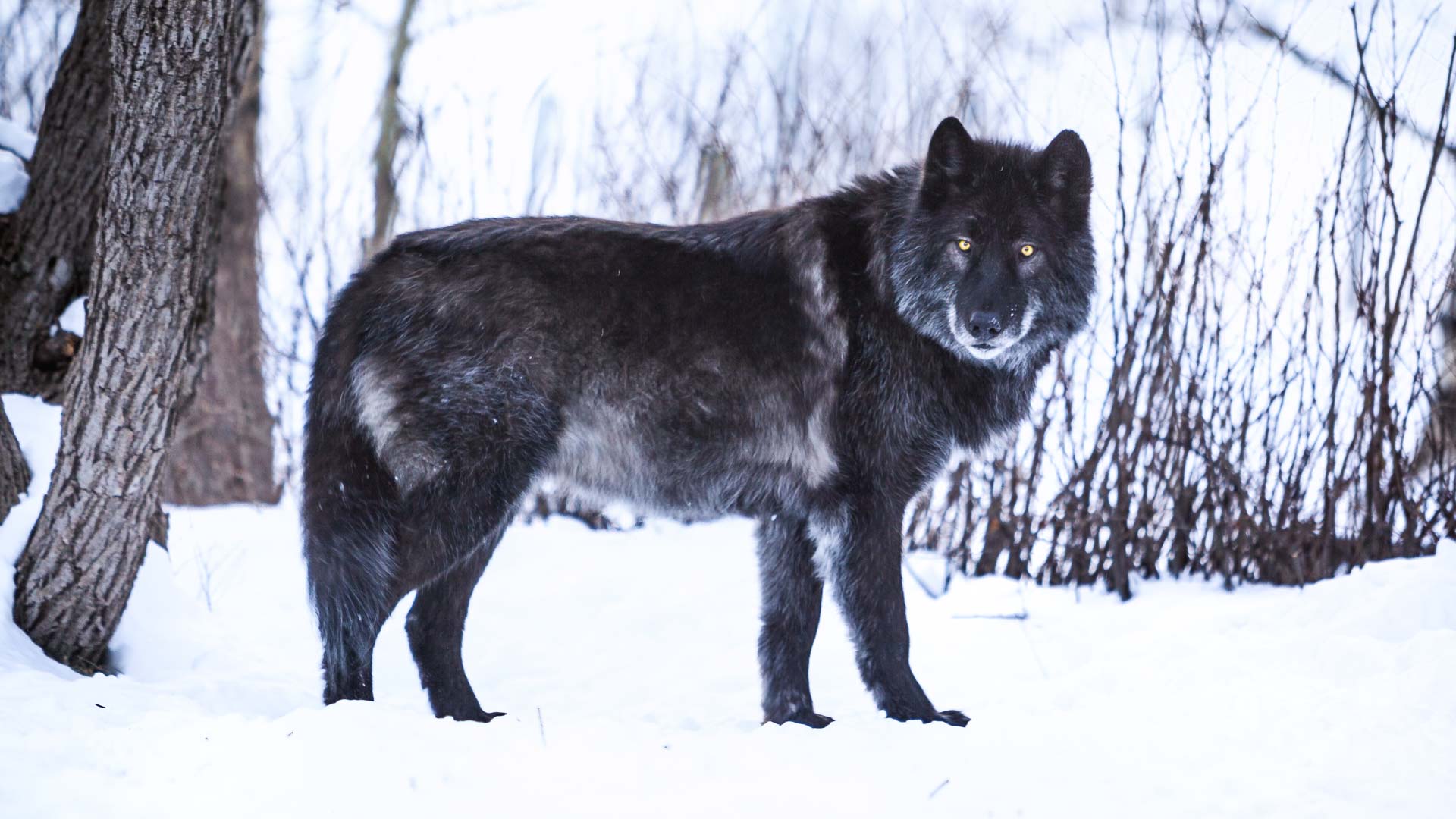 It may not be in Canmore, but the Yamnuska Wolfdog Sanctuary is just 45 minutes from Canmore and is one of the most fulfilling day trips you can take. Visit rescued canines that are half wold, half dog.
Visitors are encouraged to spend time with these majestic animals to learn about wolf conservation and to bring awareness to the difficulties of owning a wild animal. Too many people think it would be cool to own a wolf dog, but they soon realize how difficult it is and abandon them leaving the sanctuary to pick up the pieces. Check them out to see how to visit.
Brewery and Distillery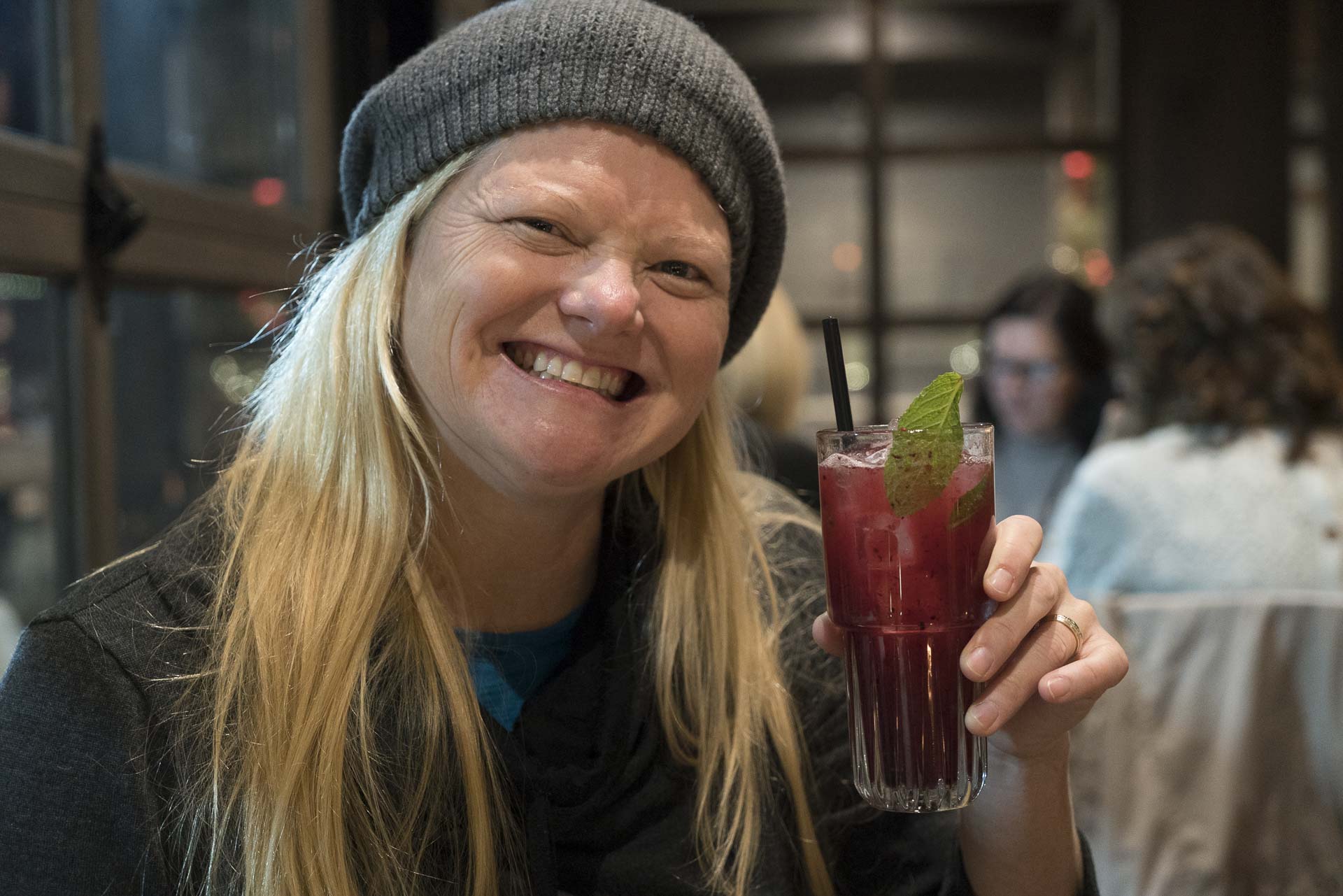 Like so many places around the world, craft breweries and distilleries are taking off and Canmore and the Bow Valley are no different. I love meeting the people who run the distilleries. They are always passionate about their brews and their home. Hope on a Brewery and Distillery Tour to sample some of the best in the area. See how to book a tour here.
Where to Stay in Canmore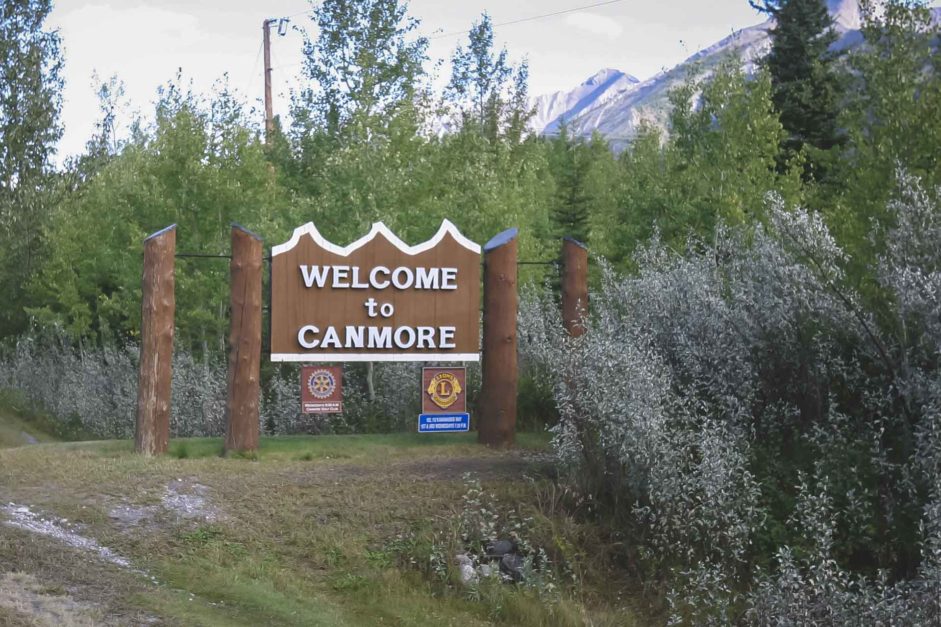 Stoneridge Mountain Resort by Clique – Located to many amenities in Canmore, its an 8 minute walk to the Nordic Centre and 4 minutes to Yamnuska Mountain Adventures. It is a high-end resort with full amenities. Check out prices at .
We stayed at the Holiday Inn in Canmore during the holidays one year and it is an affordable hotel choice. Located just off Highway 1, it offers easy access for driving to Banff, Jasper, Calgary, and Lake Louise. There is a hot tub! Check out prices at Holiday Inn Canmore on TripAdvisor
And these are the tops things to do in Canmore and Kananaskis Country. The next time you go to Alberta, consider staying here and making it your base to explore the Rocky Mountains of Canada.
Read Next: