Is lock down bringing you down? Usually we are all planning our holiday travels at this time of year, but with the rise of COVID-19 it is time to do our part just a little bit longer.
But that doesn't mean we can't dream!
Dave and I recently returned from a trip to Saint Lucia to see what we can expect when traveling in 2021. Saint Lucia is taking major precautions when it comes to COVID safety.
The island opened up in November to welcome visitors again and we saw first hand the measures they are taking to keep both tourists and locals safe.
We travelled to St. Lucia while the CDC had it at a level 1 COVID-19 low rating and they are doing everything to make the island safe and ready for visitors in 2021.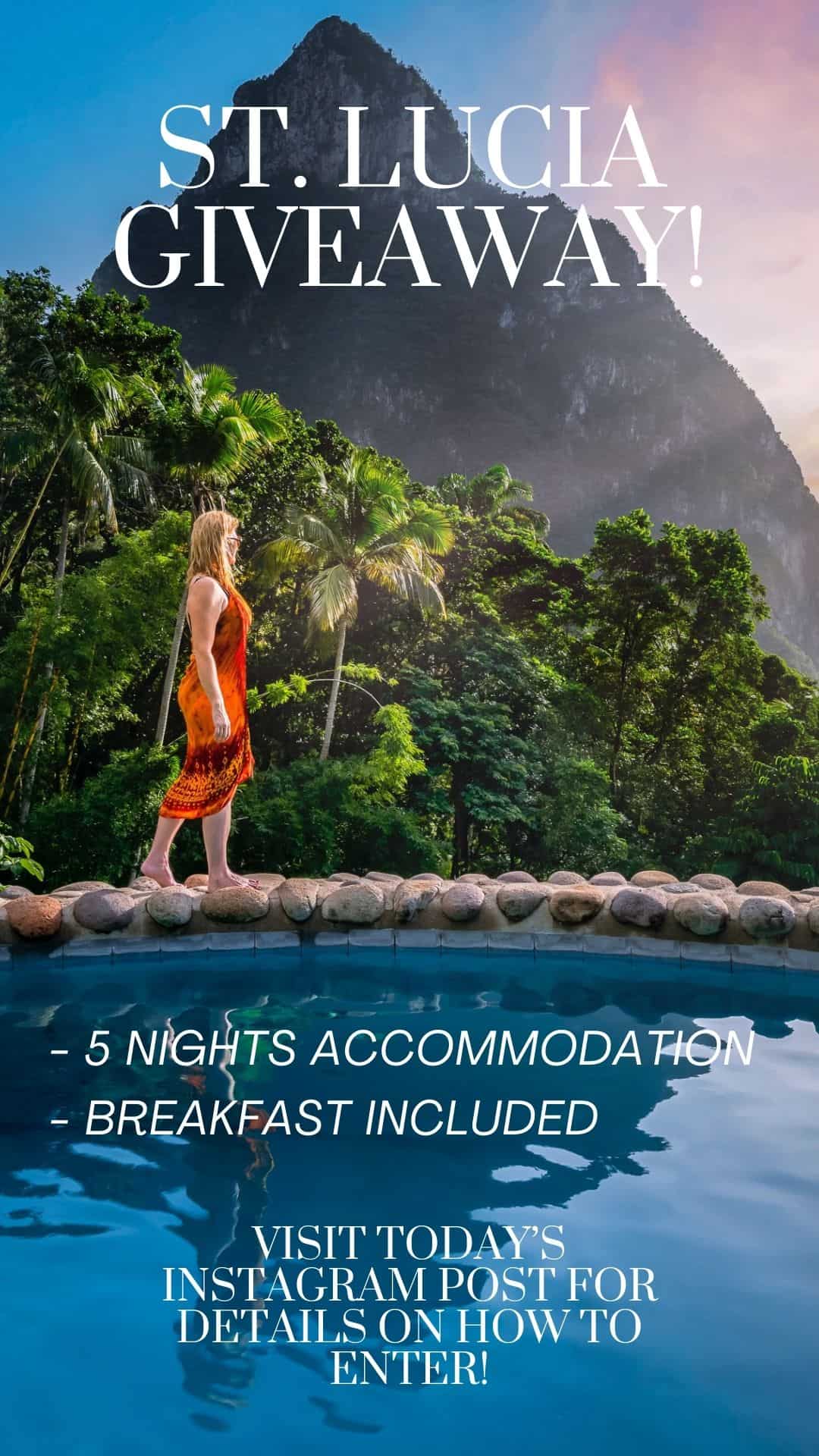 When traveling to St. Lucia during COVID-19
While in St. Lucia, you can only stay at certified COVID safe hotels, you can only take certified COVID safe transportation and only certified COVID safe attractions are open.
You can read all the details here at St. Lucia's International Arrivals Information page.
Saint Lucia Giveaway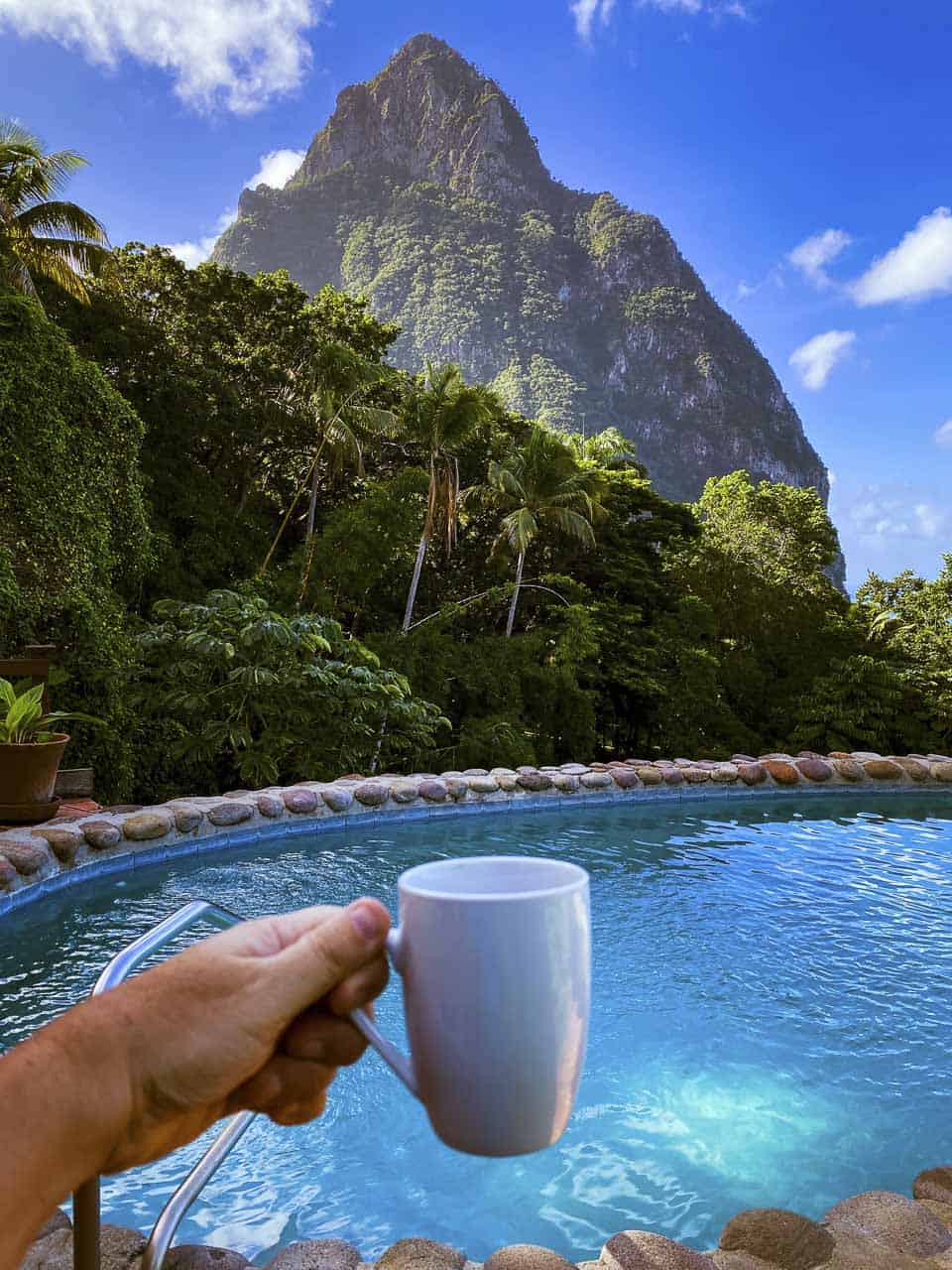 To celebrate the re-opening of St. Lucia, we are excited to collaborate with the beautiful Stonefield Villa Resort who has graciously offered one lucky winner a 5-night getaway!
We stayed at Stonefield Villa Resort during our stay and can attest that it is one of the most beautiful places in the Caribbean.
The resort is an exclusive retreat housing 17 French colonial-style villas sitting high on a cliff.
Each villa has its own private pool, hammocks, and extraordinary views of the Caribbean Sea and the famous Petit Piton of Saint Lucia.
The hotel stay includes breakfast.
Alcohol, lunch and dinner not included.
What's great is this getaway is valid for travel through December 31, 2021, so you don't have to rush to travel until you feel safe and ready.
And we are excited to inform everyone that the giveaway is open to USA, Canada & UK Residents.
Note: blackout dates apply.
How to Enter
All you need to do is head over to our Instagram page.
Contest closes on December 16, 2020 at 11:59 pm.
We'll be announcing the winner (randomly chosen) on Thursday December 17.
So, do you want to say goodbye to 2020 with a bang? Make your way to Instagram right now and start dreaming of sunshine, blue water and sandy beaches.
Read Next: