A Panama Canal cruise had been on my bucket list for a long time.  When I started to look at possible cruise itineraries, it was definitely decision time. There are three choices to choose from for a Panama Canal cruise and it all depends on time and money.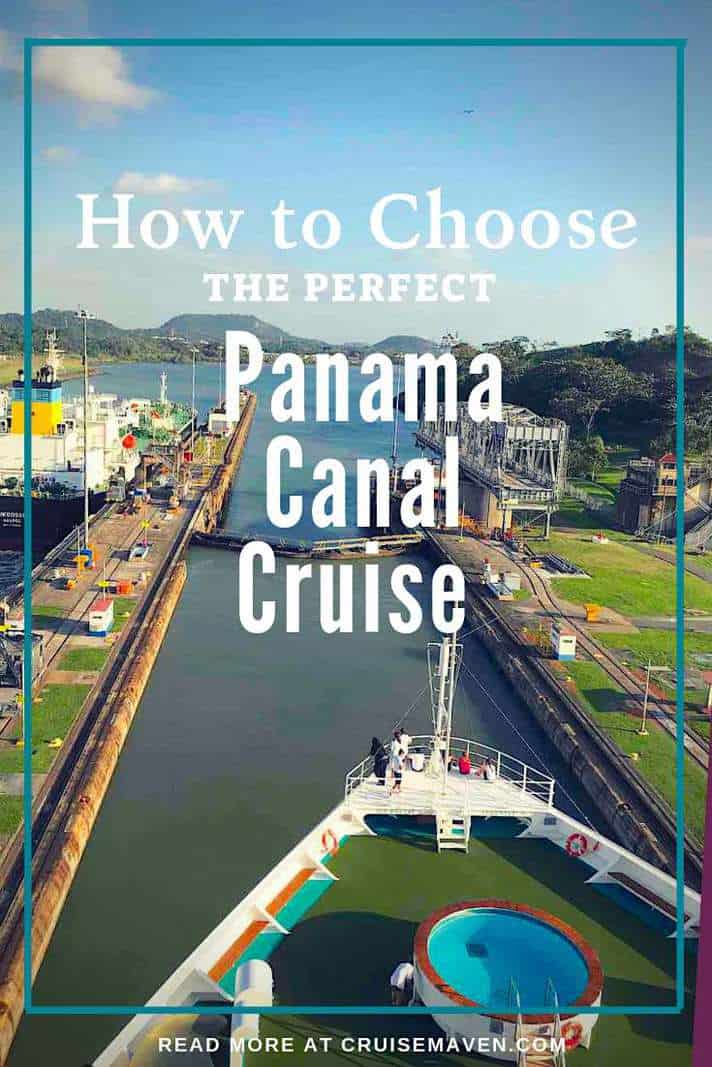 When I had a chance to jump on Crystal Serenity for a Panama Canal full transit cruise through this nearly impossible feat of engineering, the decision was easy.  Luckily, I had the time to spend 20 days from Ft. Lauderdale to Los Angeles.  But what if you don't?  
What if you really want to see the Panama Canal but time and/or money are a concern?  Read on to learn what the choices are to experience this 48-mile man-made wonder.
How to choose the best Panama Canal cruise for you
There are three ways to "do" a Panama Canal cruise.  All three types of Panama Canal cruises are offered by a handful of mainstream and premium cruise lines.  Princess does several throughout the year as does Norwegian.  Also, for repositioning to Alaska, Australia or a world cruise, you'll find Carnival, Cunard, Holland America and others (including my Crystal cruise) heading out on a full transit.
Panama Canal cruise choices
1.  Partial transit for those with less time or budget
On a partial transit of the Panama Canal, you cruise through the first set of locks followed by a day spent on Gatun Lake. You can purchase a ship shore excursion and there are always several options to choose.  If you're on a shore excursion from your partial transit, you might have to re-board your ship in Colon, Panama rather than be onboard for the 180 degree turnaround in the lake to exit the canal.
2.  Full transit 
The second option is a full transit of the Panama Canal, from the Atlantic to the Pacific or vice versa. These cruises tend to be seasonal and are at least 14 days in length.  Arrival and departure ports on the west coast include either San Diego or Los Angeles.  Departures on the east coast include Ft. Lauderdale or Miami in Florida.  If you love sea days, this could be your dream cruise.  You can even include an Amtrak train ride after the cruise.  
Ports you might visit on the Atlantic side include Cartagena, Colombia, Aruba or even St. Thomas. 
On the Pacific side, you might visit one or two ports in Costa Rica and Central America.  Three ports in Mexico seem to be standard and might include Acapulco, Puerto Vallarta and Cabo San Lucas.  Then it's north to San Diego and onto Los Angeles.
3.  Full transit with a twist
Your third choice is also a full transit but it's shorter in length and starts or ends in Costa Rica or Colon, Panama.  Air arrangements can be a little more involved but it's easily set up.  This is one time where booking cruise line air might be the least stressful option, especially for newbie cruisers.
Panama Canal cruise – my first port en route to Los Angeles
After boarding Crystal Serenity in Fort Lauderdale, our second port of call was  Cartagena, Colombia.  A strategic port city on Colombia's Caribbean coast, it dates back to the early 1500's.  Massive stone walls that surround the Old Town welcome tourists to explore this UNESCO-designated historic city, rich in Spanish colonial history, centuries-old architecture and of the indigenous Zinu people.